Boy Meets Girl Stacy Igel
Stacy Igel is the designer behind the brand Boy Meets Girl. I had the pleasure of getting to ask her a few questions about her line and what inspires her. This isn't the first time you've heard about Stacy on my blog and I assure you it won't be the last.

Boy Meets Girl is a versatile collection. I personally enjoy the brand because it's comfortable yet it doesn't give off that "dressed down" vibe. You can wear Boy Meets Girl and feel radiant and casual. I'm sure you might have seen BMG on several occasions and maybe didn't realize it. The line has been on shows such as Beverly Hills 90210, The Vampire Diaries, Various MTV shows, and more. The line has also been in a Variety of magazines including Teen Vogue, Lucky, Cosmo, WWD, etc. Stacy's attitude makes me like her line even more! She's friendly, Positive and full of life. Although BMG is carried is stores like Fred Segal, Saks and Bloomingdales... Drum Rolls Please...

Today is the Debut of the E-Commerce Site! How awesome right? Go on over and check it out HERE.

Enjoy the interview and the e-commerce store. Stacy's line Boy Meets Girl is so enjoyable to look at. Let me know what you think.



1. Did you always want to be a designer? Was this a childhood dream
or did you just wake-up and know one day?

SI:
Well, I told my Mom at the age of 4 that I would only wear dresses to nursery school... I dressed my
pre
–K classmates and staged fashion shows from my school cafeteria. My mom was an entrepreneur and I definitely inherited that from her -- its in my blood. So YES!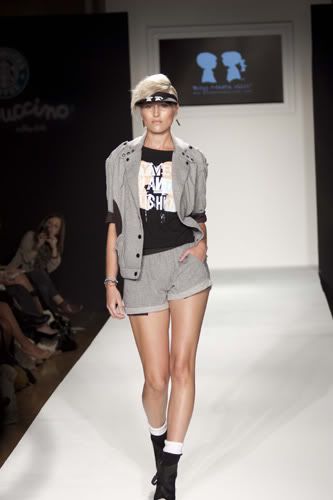 2. What was the inspiration behind your latest collection?

SI:
Boy Meets Girl® Fall/Winter 2011 Inspiration
She has a quality possessed by a rare few, which draws in all the rest with magnetic force. She is indescribable, but yet you always know her when you see her. She is subtle. She has an air about her, like a fine wine, an intoxicating multi-layered complexity. She has that certain something deep down inside that tells her with no uncertainty that she is alive. She has "it." She wears "it." The eclectic,
neo
-prep scene of the
Shoreditch
and Brick Lane infused with the casually classic touches of the English countryside. She's the center of attention, whether sashaying down a
café
-lined Parisian
streetscape
or simply catching up with old friends. Her story is the glue. She is you. Founder/Creative Director/Fashion Designer- Stacy
Igel
3. Can you give us a hint on what we'll be seeing in your next collection? Even a teeny-weeny one?

SI:
Think Brazil :) You can check out my guest editor feature on the
pleat.com
and my blog here
http://stacyigel.blogspot.com/2011/01/check-out-my-guest-editor-feature-on.html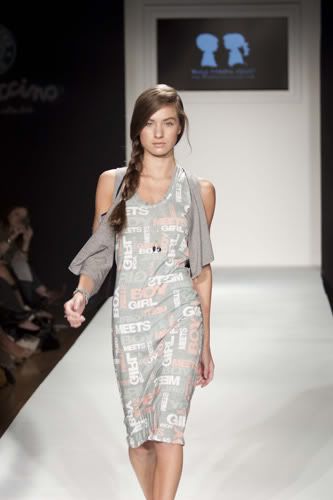 4. Describe the type of women who wear Boy Meets Girl?

SI:
The collection [of tops, dresses, sweaters, sweatshirts & sweatpants, jumpers, skirts, outerwear & accessories] appeals to a confident, edgy, playful clientele with a carefree spirit. Our customers like to laugh and don't take themselves too seriously.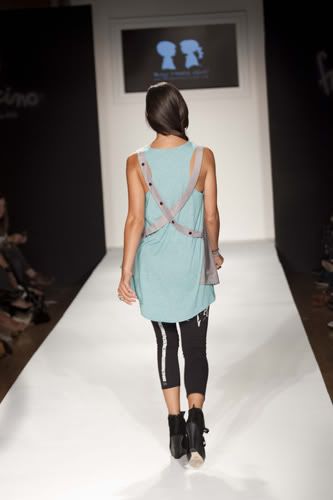 5. Where did you get the name Boy Meets Girl? what's the story behind it?

SI:
The first time I met my husband's parents was for dinner at their apartment. While they were giving me the tour, I noticed a picture frame containing silhouettes of their three children from when they were younger. My parents had a similar picture of my sister and I from when we were about the same age. I thought about us and how we still both had these young, playful, carefree versions of ourselves inside of us and I knew right then and there my brand would be called Boy Meets Girl® and that I'd use our silhouettes for the logo. The logo driven product came first and we have been growing the collection organically from there.
A big thanks to Stacy for taking the time to answer these. Follow her on Twitter and Fan her on

Facebook

.
Xo
Nubia
Xo
P.S.
Stacy Recently spoke at the Fashion 140 conference. She spoke about how she uses Social Media for her Business. She had a fear of public speaking and still did it! Kudos for her! Check it.
Like

NubiasNonsense

? Follow me on Google here and

BlogLovin

here. Check out my YouTube-

Nubtube

here. Follow me on Twitter to know what I'm up to here. You Rock. That is all. Good day!