Oily Skin Remedy.
Do you have oily skin? well...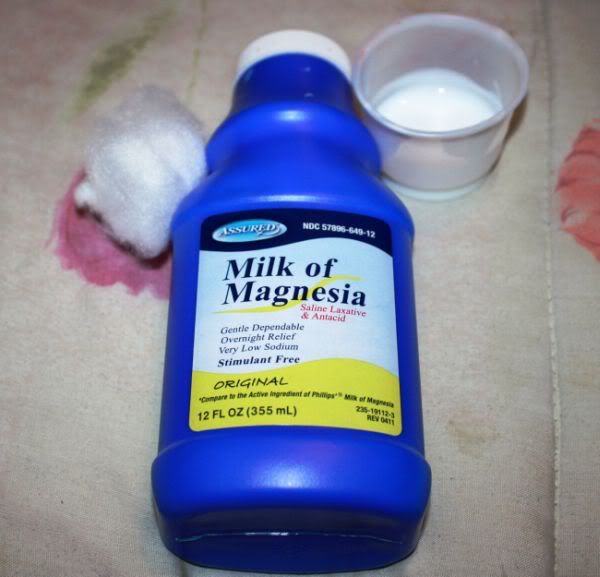 I know what you're thinking, WHAT THE F@CK. But it's true my friends. The stuff that helps out your rumbly tummy also helps your face. I didn't believe it at first, but gave it a shot and it works! For some freakishly odd reason my skin decided to be more oily than usual this Summer. I got tired of my face looking shiny so frequently and honestly, blotting papers can only do so much.
I HAVEN'T used Milk of Magnesia(M.O.M) as a mask yet. I read on a few different sites, that some people use it BEFORE they apply their make-up directly on their skin as an acne mask. It works for oil absorption as well. I read good things but haven't put it to the test, perhaps in the future.
I use M.O.M as a make-up mattifier. I apply my make-up and when I'm done I proceed to put M.O.M over my face with a cotton ball. I Blend it nicely and smoothly and make sure not to leave any white spots.
It worked for me and many others. Before I used to go out and an hour into my journey my face was already oily Ugh! But with M.O.M, I go almost the whole day with out any shine on my face, I KID YOU NOT sweet cheeks! Not only is it great for oil control, but it keeps your make-up in place also.
Watch the video below to hear me talk about it a bit more and subscribe to
NubTub
. Thanks and enjoy!
Have you tried this remedy before? How did it work for you?
Xo Nubia Xo