TopShop 214 Zine
Hello Dolls,
So, This past Friday the 25th I headed down to Topshop. Topshop had a blogging/Journalism meet and greet with fashion journalist Indigo Clarke and fashion blogger Karen Blanchard (Where did u get that). It was a very intimate little get-together and panel. They had little cupcakes going around as we all listened and sucked up information like little knowledge hungry mosquitos. TopShop was celebrating there 214 magazine. Here are some things my vintage wearing ears picked up that I'll share with you.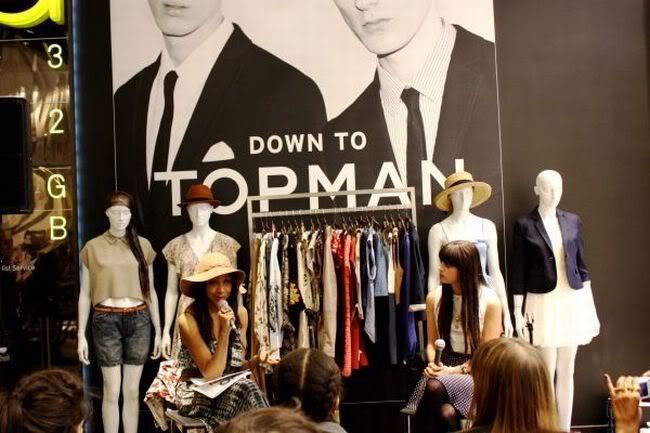 Indigo Clarke
(Fashion Journalist, has written for
FullFrontalFashion.com, Elle.com WMagazine.com
,
VOGUE.com
and more
)
-If you want to write about Fashion it DOESN'T necessarily mean ONLY read Fashion related articles. Read books, the newspaper, get influenced by events happening around you and find ways to tie them into your writing. Create your own voice.
-Things won't always be easy, Don't Loose Heart.
-(About reaching out to publications) I would sometimes just write to publications asking someone to take a look at my writing and maybe we can talk a bit more over coffee, You'd be surprised who responds. -Get your articles published! Ex: Local or school newspapers.
Karen Blanchard
(Fashion Blogger Where did u get that)
Karen's Tip's for starting a blog
-Don't procrastinate just start
-Don't feel intimidated that you'll need expensive equipment like an SLR to start. be creative you can use your phone, or tripods, you don't need a boyfriend to shoot your photos.
-Pick an easy template(Blogger, Wordpress) It's free!
-Get Twitter. Follow brands and people you admire to know whats going on.
-Get Chictopia, Lookbook.nu, and join IFB. IFB has amazing information for all sorts of blogging problems.
I had a nice time and chatted with a few people afterward. Indigo and Karen were such pleasant ladies to be around (not to mention they looked tres chic!) and they were happy to answer any questions. Follow them on twitter
@
IndigoClarke
and
@
KarenBritChick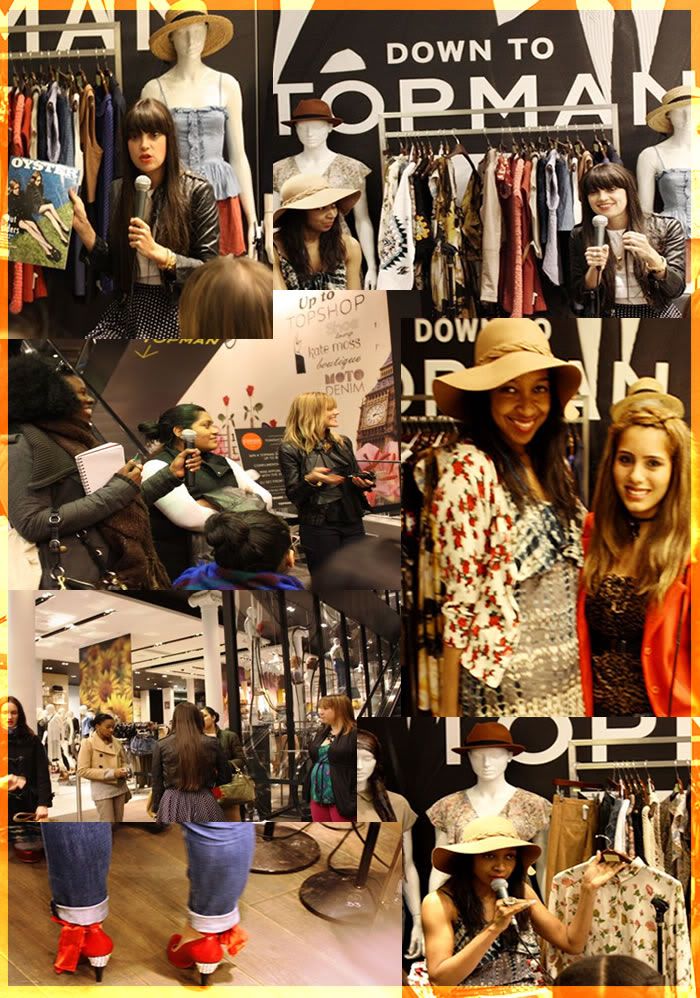 What was I wearing do you ask? Well....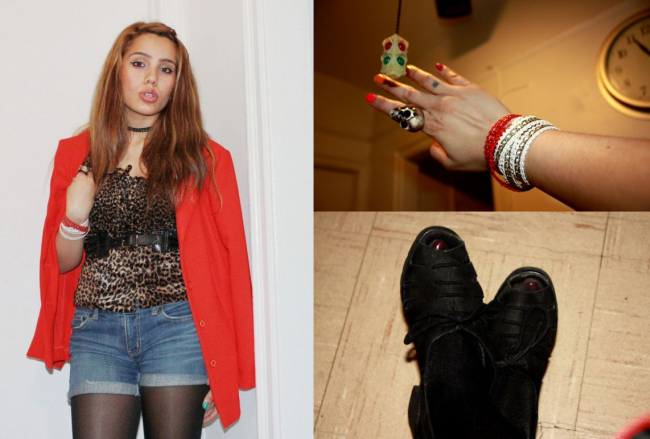 Vintage blazer I snatched from mommy dearest (muahaha) Pac Sun DIY shorts, Calvin Klein stockings, Leopard velour thrifted top, Andre Assous shoes from Spain.
I have a designer/friend who has a line called Ravishing Jewelry. I wore her bracelets with this outfit and I coverted one of them into a choker to give my outfit somewhat of a 90's aura.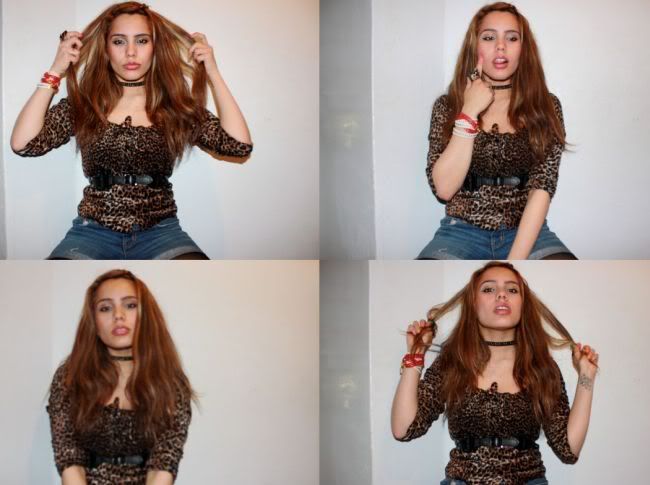 Toodles xo Nubia xo
Also, ENTER MY TWIST AND POUT GIVEAWAY
HERE
. I'll be ending it Thursday. P.S. Support My Blog: Follow my blog on Google Reader
here
or on
BlogLovin
here
. Follow me on Twitter to keep up with more of my Nonsense
here
. Subscribe to NubTube (My YouTube Channel)
here
Thank you