Hello Dears,

I'd like to give a quick shout out and thanks to Lesly from The Creative Cookie. I stopped by Brooklyn to check out the 2 year celebration she had for her blog. I met some pretty awesome, talented people. I bump into so many creative, diverse minds these days... IT'S THE BEST THING IN THE WORLD (besides Love maybe hehe I'm such a sucker.)

I went out with my two girlfriends and made a few stops at some bars to enjoy my night. I had a pretty kick ass time I must confess. One of the bars had these Comics all over their walls, Whoah in the words of Rachel Zoe "I die".

Getting back on the subject of amazing people, Don't forget to get your IFB evolving conference tickets! They're still available HERE. There is so much buzz going around about this event, Very promising.

I wish you all a very pleasant weekend. I'll be back soon.

Xo Nubia Xo

Wearing Strawberry Tie-Dye leggings, Mossimo white V neck, Alice and Olivia heels, Levis Jean Jacket, gla.MAR.ous Elizabeth headbands, Triple 5 Soul bag.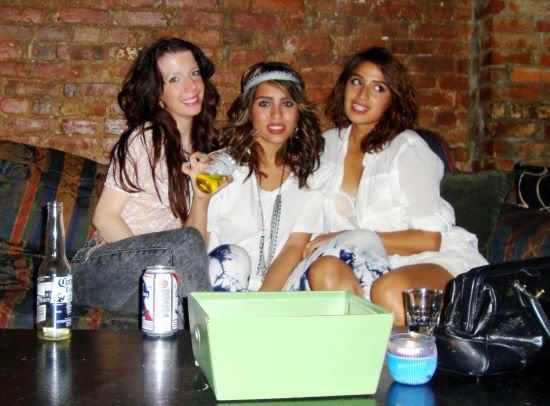 Follow my blog
here
and
here
. Gracias!