I wanted to take a minute to write about 3 things I thought were pretty awesome.

First off, It's getting hot so fast here in N.Y.C! Wednesday is suppose to be 90 degrees from what I heard, that's insane. I use to be really boring when it came to nail polishes before, but now with the warm weather coming I'm trying a lot of bright fun colors.

If your looking for something affordable, loud, bright and funky you can always depend on Wet n Wild. I am a big Wet n Wild fan. I think they have a lot of good make-up at great prices. I've blogged about them in the past before here and here not to mention I use there Mega Eye Creme liner everyday.

The shade I'm showing here is called "Sunny Side Up" and its number 405. It's only $1.00 in Duane Reade close to my home, totally worth it. You can check out more of there perky, radiant colors here.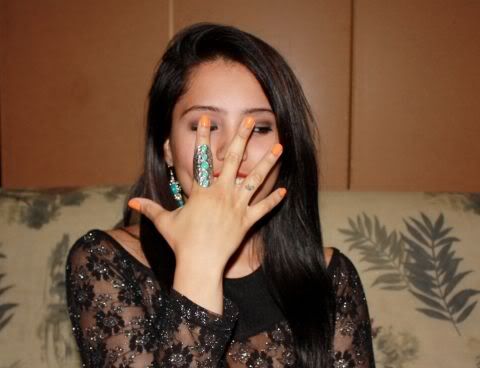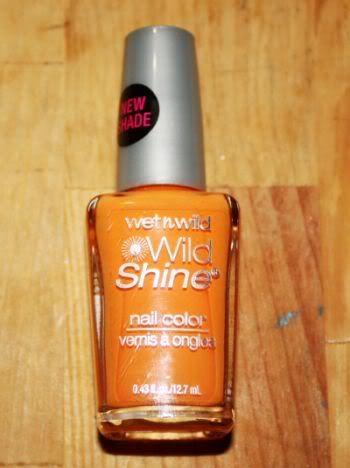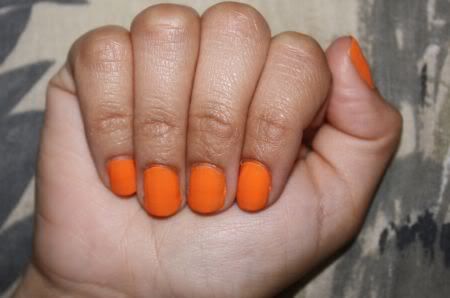 A while back when I was on one of my Vintage shopping adventures, I bumped into this bad boy and I thought I'd share. It's an old Kodak Camera. I tried looking it up online but I can't find the product number anywhere. All I know is that it uses PR-10 film. Some guy made me laugh when he passed by me and said "Don't buy that thing, it looks like it belongs in a Museum!" I still had to purchase if of course. I've developed a hobby for photography ever since I started blogging and I figured even if it doesn't work... it would make a pretty rad decoration piece.

If anyone discovers information on this feel free to share please!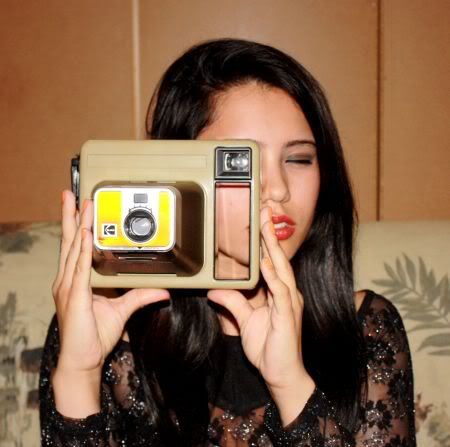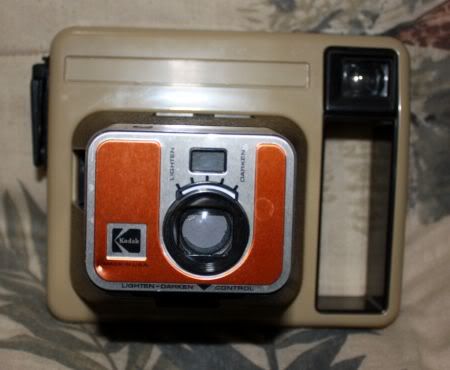 Lastly I had the pleasure of receiving this cool gift from the lovely people at The Hook-Up.

I really like the whole concept of this design. Personally the biggest use I know for a fact I would get out of it is when I go out to eat. I've been known to be a little "germ-aphobic" at times and hate putting my bag on the floor when I eat at restaurants which is constantly! I'm always looking for an extra chair to place my purse on because there's never enough room on the table.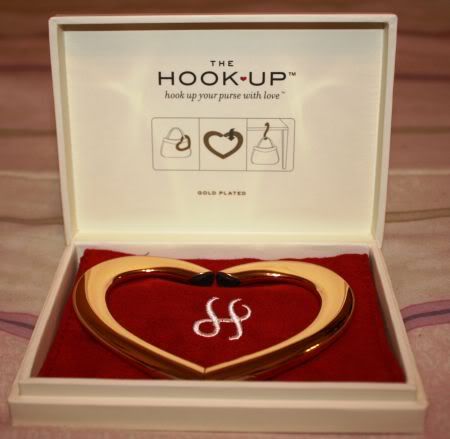 This is the perfect solution for me. It comes in a really cute box (great presentation for a gift) with really clear instructions on how to use it. You open the heart in half and the tips have rubber grips to prevent it from sliding. By testing it, I was able to tell it holds a good amount of weight as well. Its really easy to use and makes a cute accessory! You can see it hanging on my Betseyville bag below.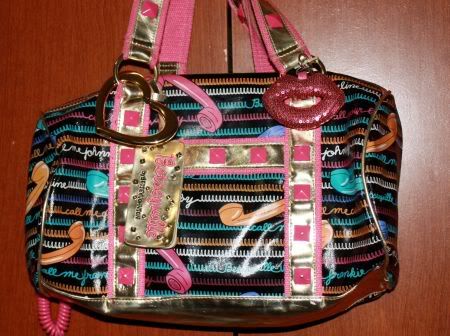 I hung it on my bookshelf below so you can see an example.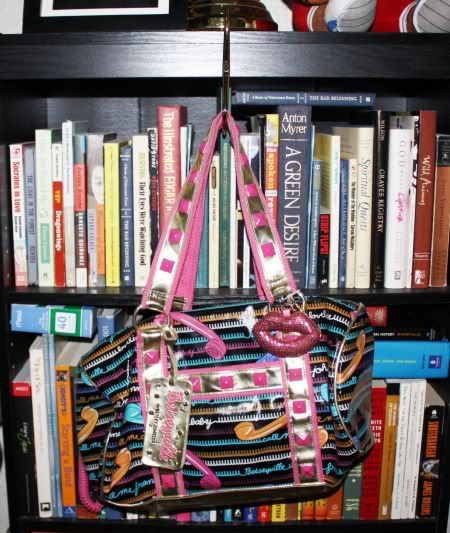 I love having fun getting dressed but sometimes little things, little details, are so fun.