Come Disconnect the Dots
So In an attempt to come clean, I have to confess I sometimes hate my smile. I show my gums when I smile hard and I think its odd looking haha. But as they say "que sera, sera"

So hello! excitement! So many changes coming to my page soon. I'm trying to improve a lot for my readers. I'm honestly trying to put a little more "me" into the page to give it a unique touch, you can say I'm trying to find my niche? Perhaps... I hope you all take this journey with me. I have to thank my brother computer genius! he's the master mind that put this layout together for me after describing what I was looking for.

A few more things on the way but for now I'll leave you with this outfit post.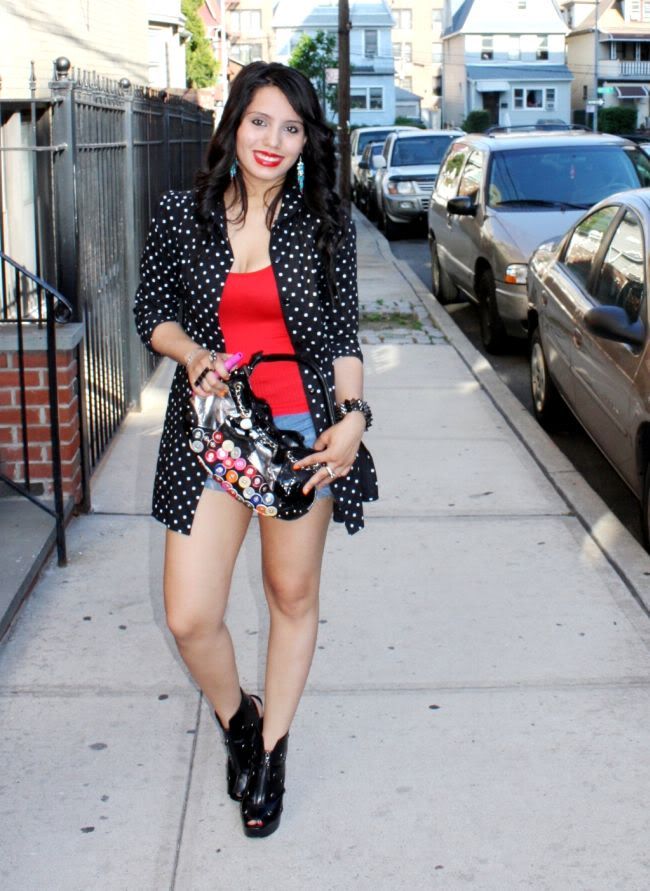 Wearing Alice and Olivia for

Payless

shoes, D.I.Y shorts, Beverly boutique polka dot top and purse, Red halter top I purchased in Colombia??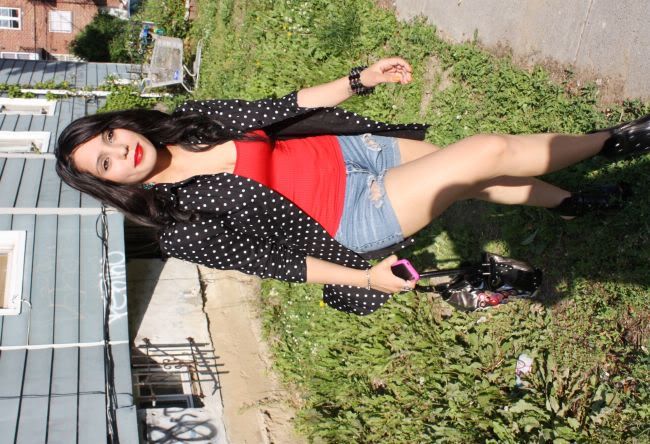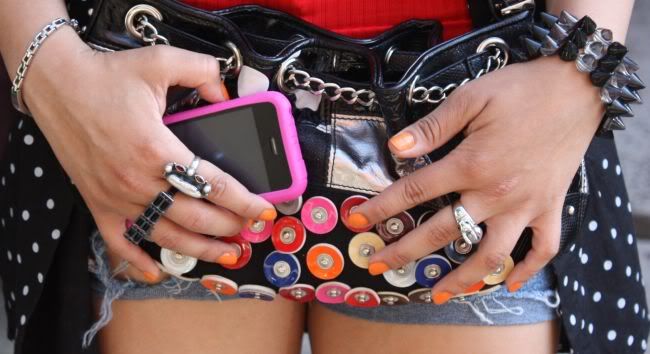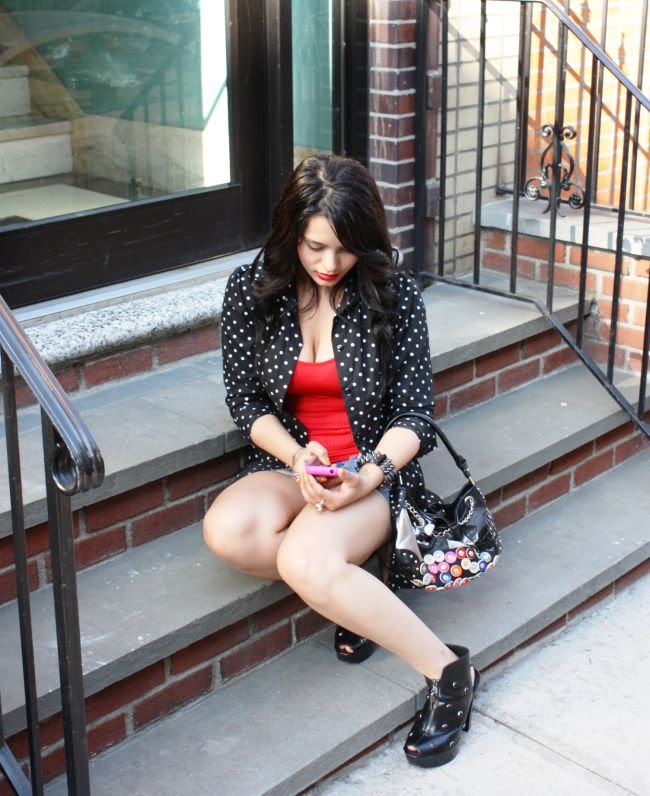 I was with my brother this day. I think he unconsciously wore polka dots as well.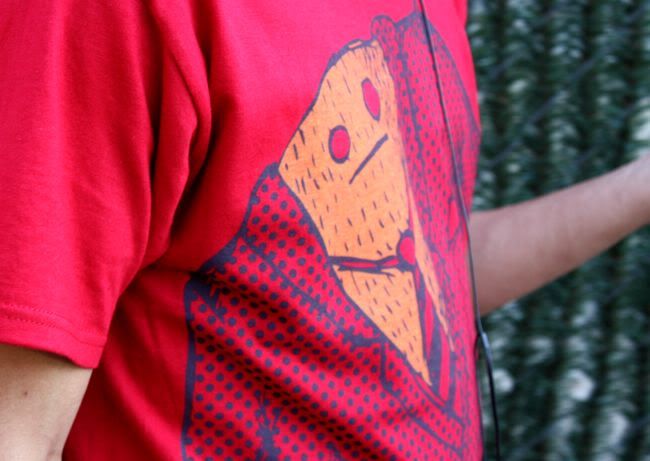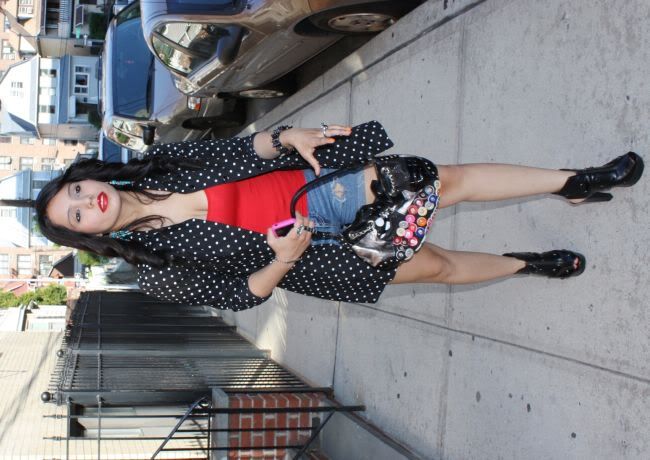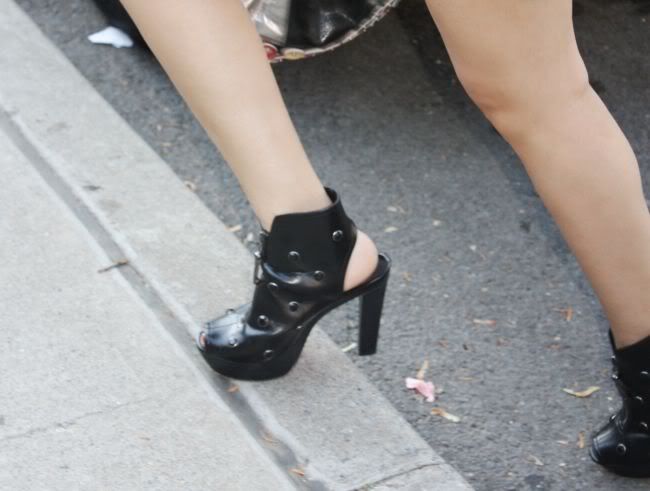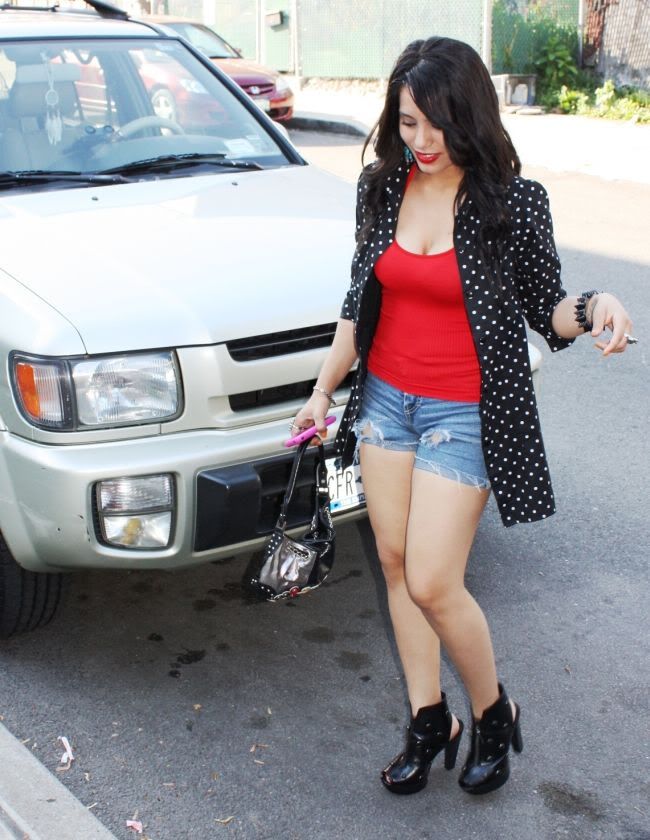 I had the pleasure of exchanging a few words with Desiree
Frieson
from
Red Rover Style
which is a great site for Lifestyle and charity for social people.
Its important to give back to the community
and it may be easier than you think! Never throw away an article of clothing, always donate. Sometimes the little things can make a big difference. If you are going to be in N.Y.C the 8
th
, you should try to attend the
Give-A-Gift Party
and support a good cause.
Support brands with a greater cause.
Check out my interview here. Feel free to leave your thoughts.