IFB Project: Sentimental Value Item
This is my contribution to the IFB Project. The first task was to post about something a family member gave you that has sentimental value to you.

Below is a vintage inspired blazer my mother handed down to me. Her Godmother made the pattern and selected this gorgeous silk floral fabric. I'm very attached to it. Sometimes I've gone far enough to call this my "Lucky Blazer". I feel such a positive aura whenever I wear it. It has gorgeous ruffles on the bottom that flare out nicely.

Below is a cat pin I often wear with it that I found at a thrift shop.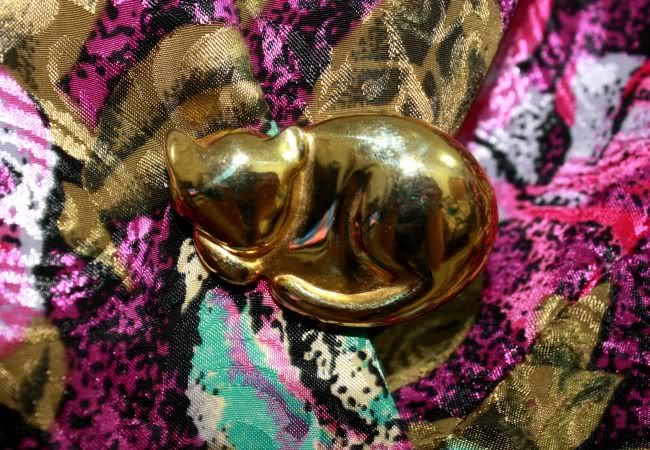 I would pick this over a designer label any day...because it's special.

Xo Nubia XO


Like NubiasNonsense? Follow me on Google here and BlogLovin here. Check out my YouTube-Nubtube here. Follow me on Twitter to know what I'm up to here. You Rock. That is all. Good day!