Oh Boy! Jeffrey Campbell shoes for men.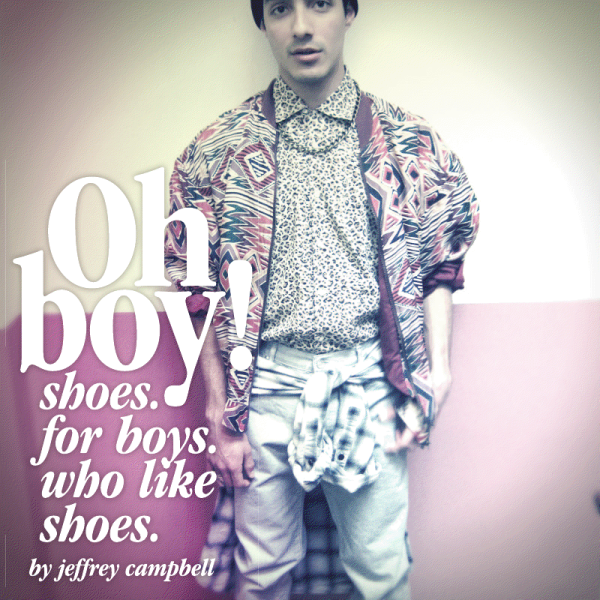 Oh Boy! is a line by Jeffrey Campbell to celebrate stylish boys! I'm totally digging these photos. All you excessive pretty boys can take a chill pill now, you'll be able to shop for JC shoes in men sizes! Exciting, no?
Ernesto Morales was styled by the Jeffrey Campbell team in New York. Ernesto also starred in the JC OH BOY! video. There's such urban/vintage/edgy/funky vibe in these shots... I'm completely smitten. The print on the jacket he's wearing on the cover is completely kick-ass.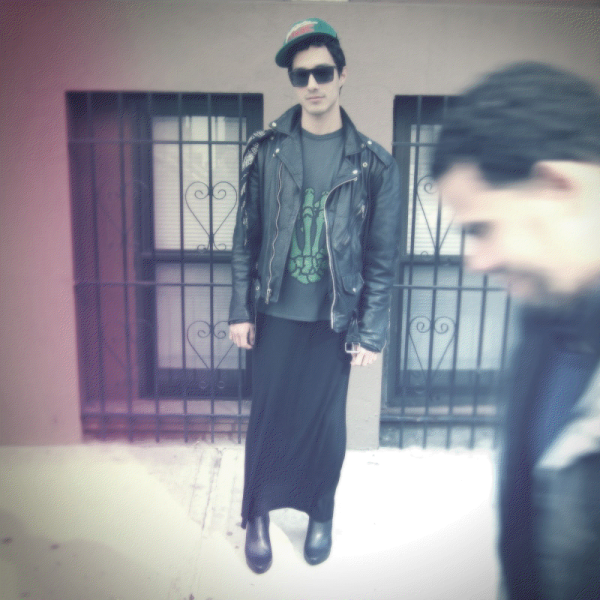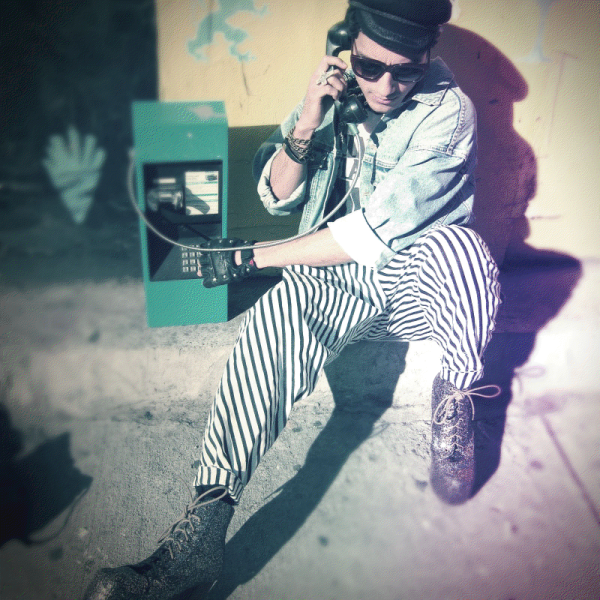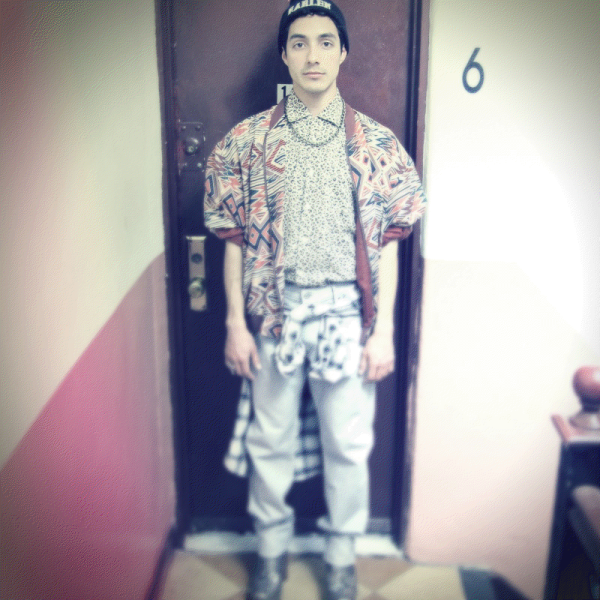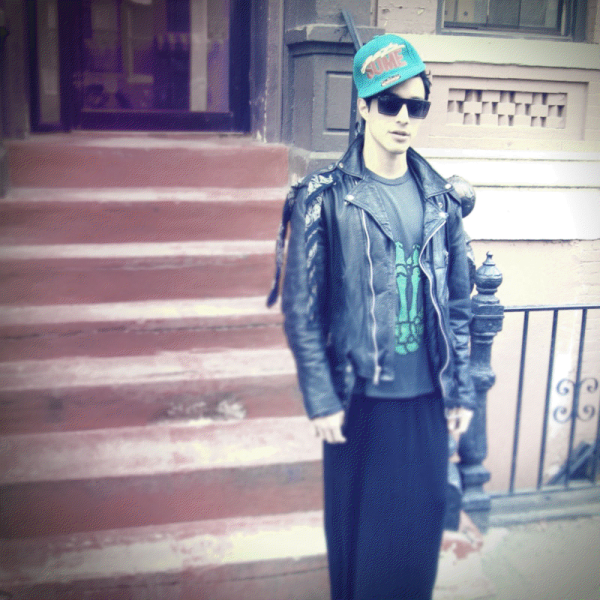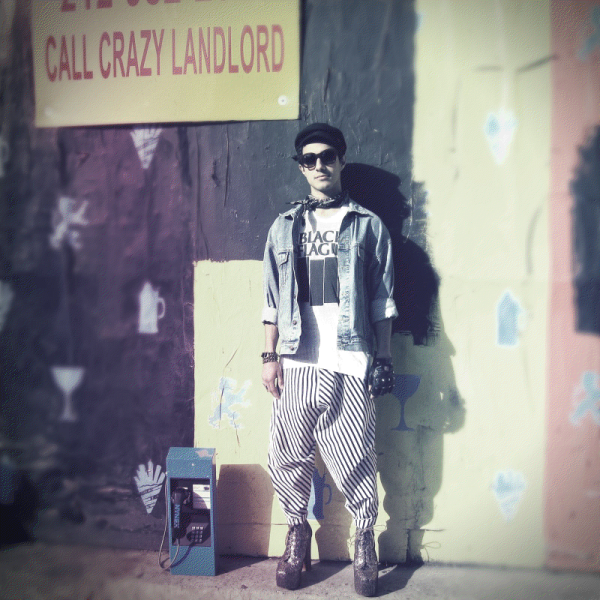 I want the pants above! like...NOW.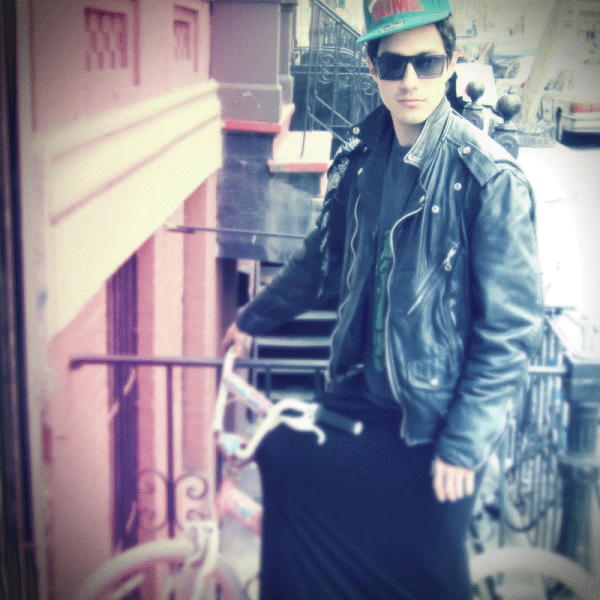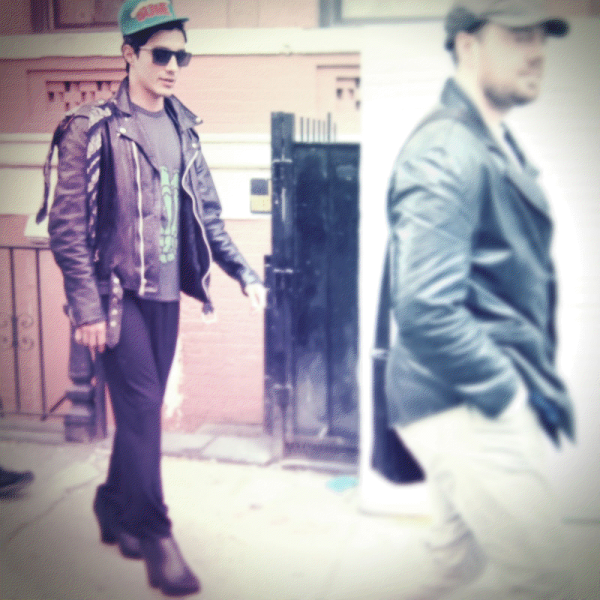 The Glitter Lita, Areas, and Switchblade will soon be avalable in men's sizes at Jeffrey Campbell retailers such as Oak, Solestruck and more.
Also, Please enjoy the third and final clip of the JC Oh Boy! video. It includes taking bras off haha if that might pique your interest. You can search for me in the video as well =)
Jeffrey Campbell - OH BOY - Act III from FUTURE MACHINE on Vimeo.
What do you think about Oh Boy for the Boys? I think it's awesome and welcoming for the men who are proud to show off their inner diva!
Xo Nubia Xo

Like NubiasNonsense? Follow me on Google here and BlogLovin here. Follow me on Twitter to know what I'm up to here. You Rock. That is all. Good day!