Pamela Love Fall 2011
Guess who I spotted walking out of the Pamela Love presentation
-
-
-
-
-
None other than Anna Wintour looking dashing with her iconic bob.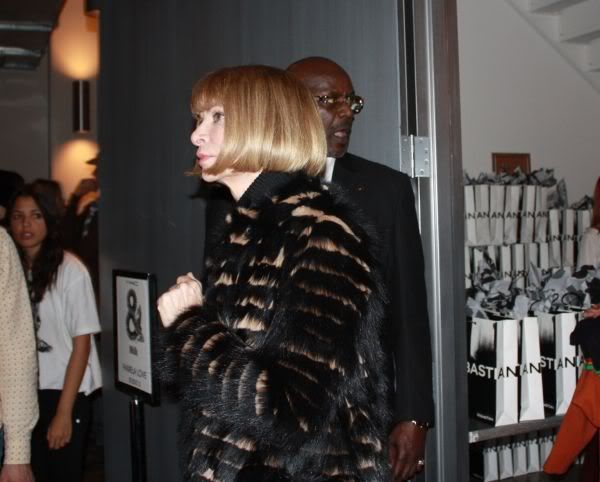 I was very impressed with Pamela Love. There was a lot of colored metal and a warrior chic essence. The architecture of the jewelry seemed icicle inspired to me, sharp and structured which I thought was refreshing. There is definitely a presence of power and strength behind this presentation. I also enjoy the dramatic eye make-up. It really sets the mood along with the live drummer which was there.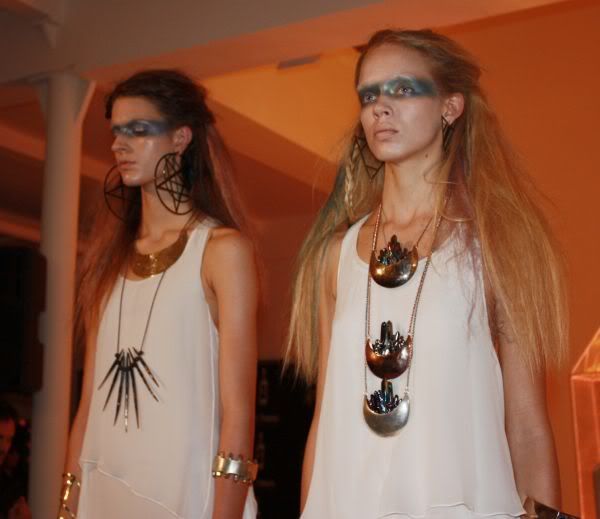 I believe I saw feathers in their hair. Remember when I had feather extensions in the beginning of December here and for about a month after that. So rad.

Update: The feathers were done by Desertribe in Pamela Love's presentation.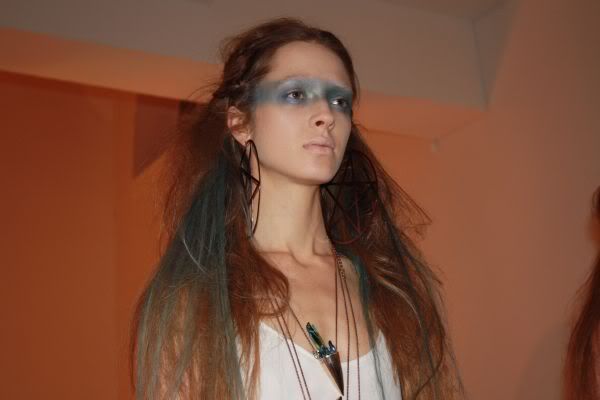 I also recorded a small clip of the presentation, Enjoy!


P.S. Support My Blog: Follow my blog on Google Reader here or on

BlogLovin

here. Follow me on Twitter to keep up with more of my Nonsense here. Thank you!