Hello World!
"They Love me! They REALLY LOVE ME!"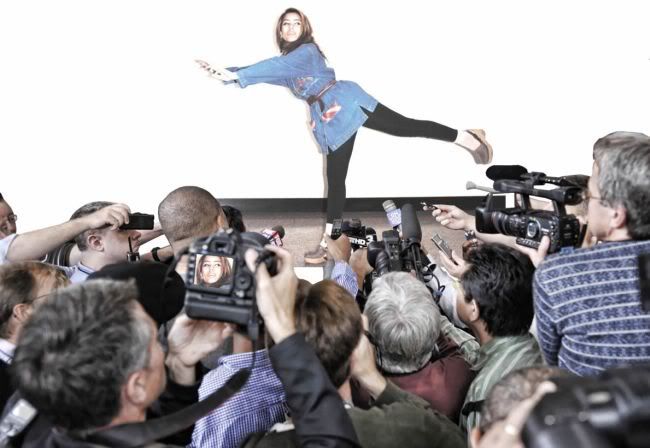 Now you might be asking yourself... How did Nubia end up with that strange farmer looking denim top? The fact of the matter is that I am attracted to odd, unusual and sometimes straight up ugly things (except my boyfriend
he he
) I bet a lot of you are as well. My Father purchased this top for me as a gift from a thrift shop. He said he liked the detailing it had: The plaid, the distressed denim, the flowers, the small beads, the stitching, all for just $2.00. Good
ol
' Dad. Sure knows how to make something out of nothing, A great quality in a man. Thanks!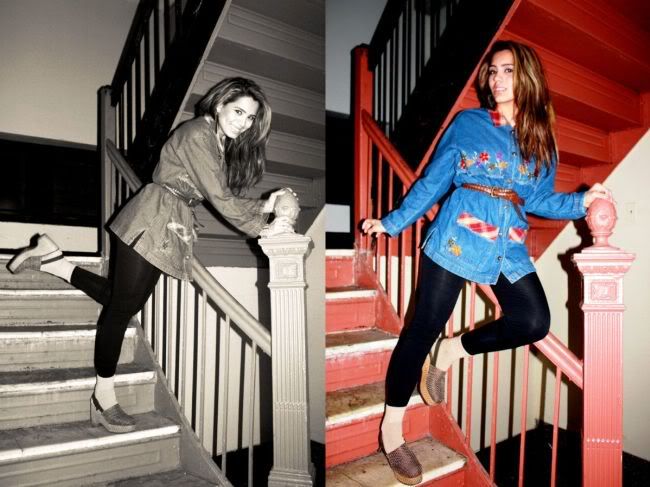 I figured the beige/brown socks added some life to the outfit along with my Nude lip and beige/brown eye shadow mixture (neutral make-up) I tried to keep a color scheme going.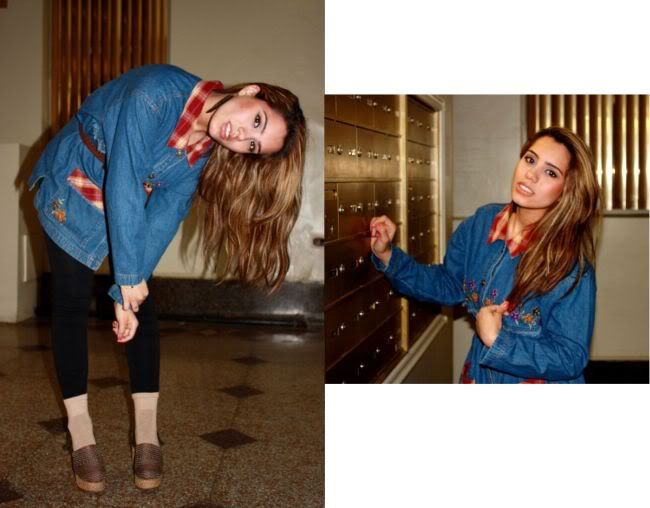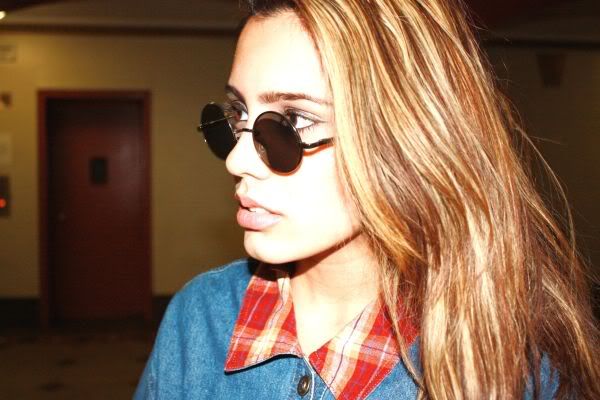 On another note,
I am very excited and glad to say that I will be attending the
Independent
Fashion Blogger Conference February 10
th
. I already Purchased my tickets and they have AMAZING panels lined up.
"Key note speech by
Jack

McCollough

and Lazaro Hernandez
of

Proenza

Schouler
Face Hunter • Karla's Closet •
nitro
:
licious
• Liberty London Girl • Nylon •
Coolhunting
.com • Mr. Newton •
Tumblr
• Man
Repeller
• Because I'm Addicted • MTV • Where Did U Get That • Grit & Glamour • Gucci •
Keiko
Lynn • Post
Fashionism
• Halogen • Refinery29 • Pretty Shiny Sparkly • Clothes Horse • The Clothes Whisperer • Already Pretty •
KCD
•
DBA
• Saucy
Glossie
"
If you are able to attend I highly suggest you go. I've been to a few of the conferences and the knowledge you walk out with is truly priceless. Not only that BUT, you meet an immense amount of
bloggers
, make new friends, and even future opportunities can come up. Everything is possible when you put so many creative and ambitious people in one room.
A HUGE thanks to Jennine for always putting these together, and all of her sponsors.
If you see me there and I don't spot you make sure to come up and say HI! I don't bite... or haven't yet hmmm. I would love to meet my readers... Seriously ha ha.
Click here to purchase tickets and find out more.
Xo
Nubia
Xo
Support My Blog: Follow my blog on Google Reader here or on

BlogLovin

here. Follow me on Twitter to keep up with more of my Nonsense here.