Conan O'Brien and His Hair
As a fashion blogger, aside from blogging about my personal style and designers, I also blog about make-up and hair.

This post is some-what an homage to Conan O'Brien. The reason I say somewhat, is because it's really about his hair and I think it has a life of it's own (They should be introduced separately). I've been a long time fan of Conan. Team CoCo all the way! The man has a blimp! He wore jeggings! Awesomeness to the extreme. Enough said.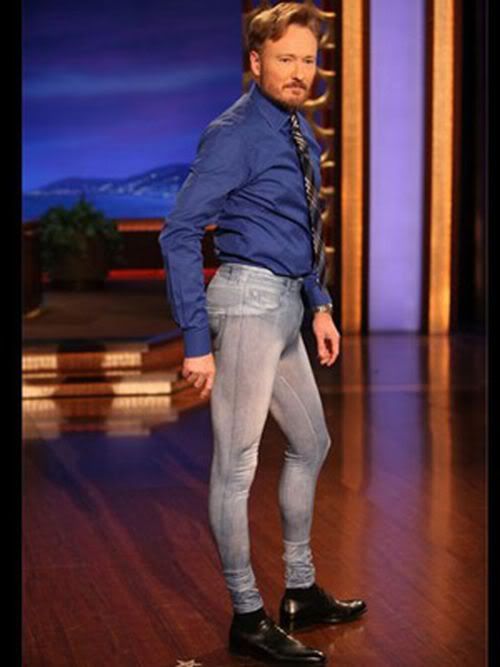 His hair literally leaves me in awe. I have long, thick hair and I'm still envious. He must use some incredible products for volume and texture (hairspray, gel, hair clay). Here's Conan below talking a bit about his hair on 60 minutes.

"Have a great day and, for the record, I am truly sorry about my hair; it's always been that way.
" -Conan O'Brien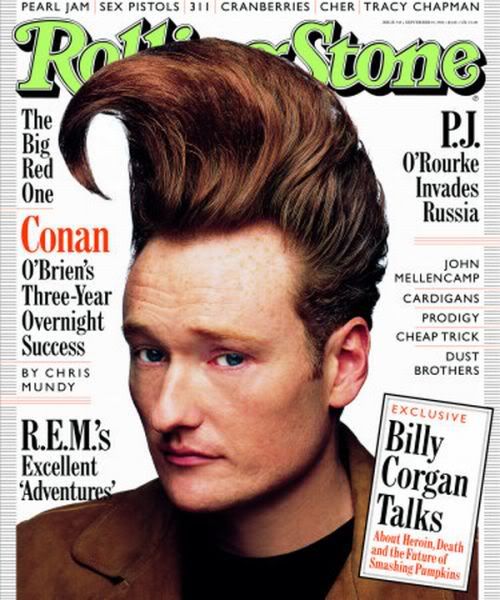 Sometimes, I think Conan may have a whole little army living under his hair. They might just be there slaving away and making sure every strand is in it's place. Do you know that when you search "Pompadour" on Wikipedia, Conan is mentioned among Elvis? I kid you not! Click here if you want to see.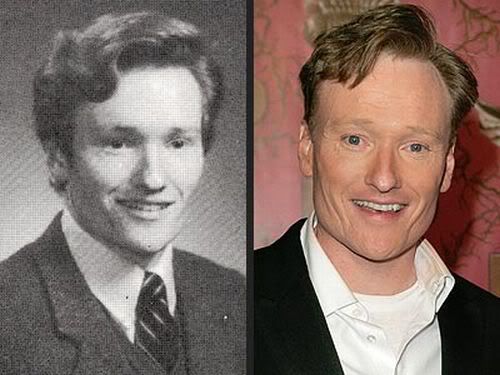 So how far do you think Conan's hair will take him? Have you ever considered what would happen when Conan starts losing his hair? DUN DUN DUN. Can it be the fatal end to Conan O'Brien's Career? I mean, Jay Leno couldn't do it right? (comedian drums) Nah, I don't think so. He would probably find a really funny way to play it off like wearing random and crazy toupee's, or he might surprise us and get transplants. Who knows. He's genius.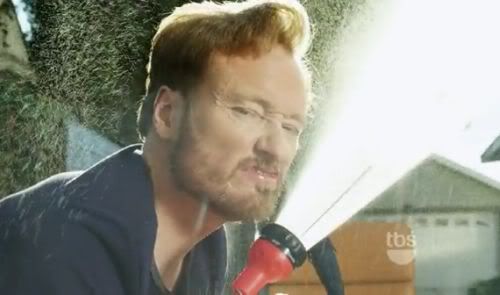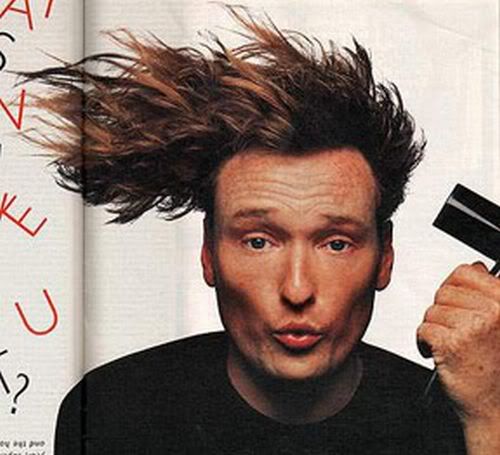 I can only wonder how many girls go up to Conan simply because of his hair? Not saying that Conan isn't good looking but the hair is a total babe magnet! You Pompadour people should know what I'm talking about! It's such a conversation piece and you just can't avoid it. Not only is it huge but it's RED.

Enjoy the photo's below.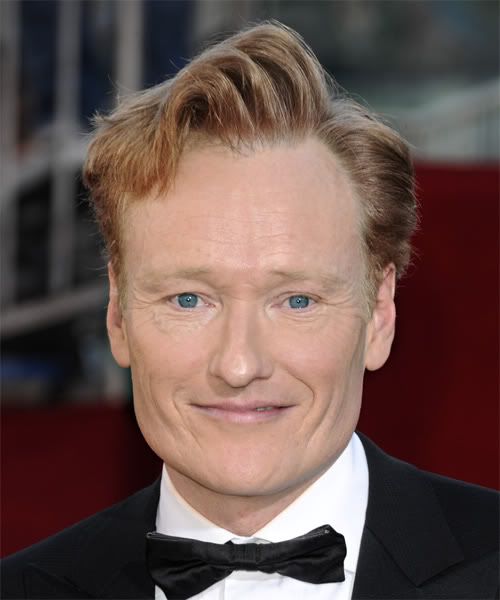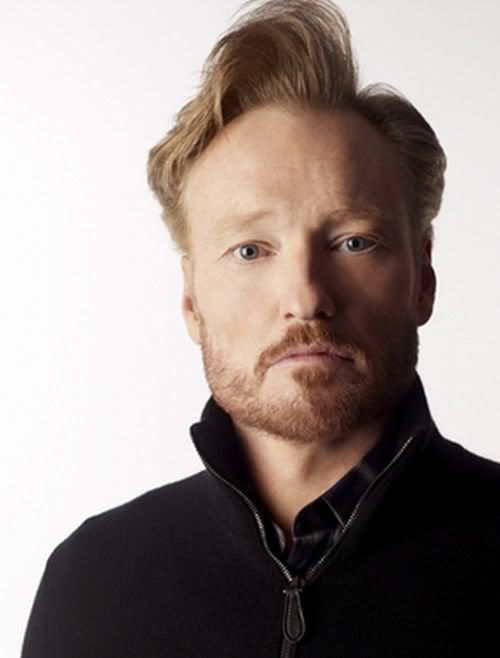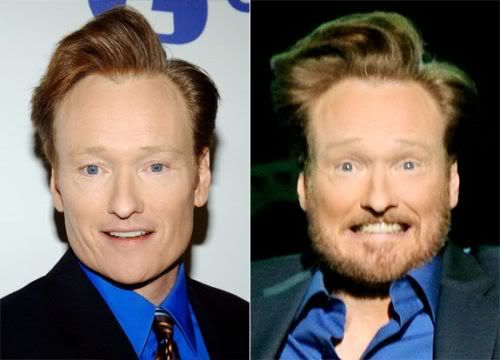 So to wrap this.... Conan hair, You complete him.

Xo Nubia Xo

P.S. Due to inspiration from this post, I might try a Pompadour tutorial later this week.