Black Swan
Natalie Portman is such a gorgeous actress. Not only is she stunning, but I also admire the challenging roles she takes on.

Black Swan is a psychological thriller that takes you into the life of a ballerina and all the pressure she constantly deals with. Natalie Portman plays the veteran ballerina while Mila Kunis (another beauty) plays her up-and-coming rival. Seriously, I give so much credit to dancers. The dedication, the diets, the workouts, everything is so strict! Not to mention the constant competition with other dancers and the determination to be the lead.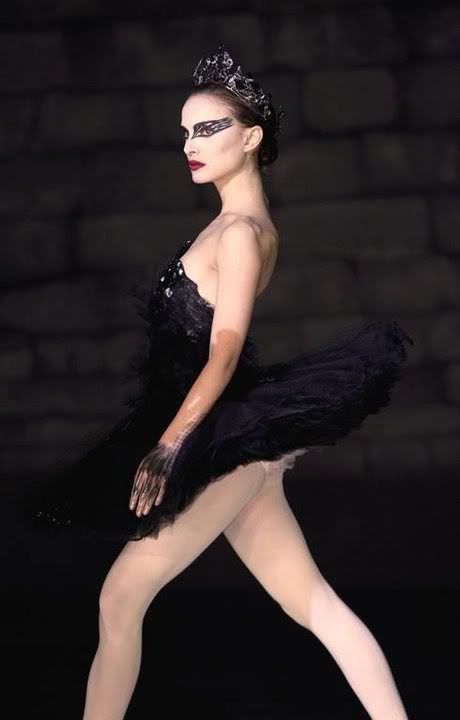 This movie not only has a very real life, interesting plot BUT the fashion is said to be AMAZING. Award-winning Rodarte designers, Kate and Laura Mulleavy, who have previously designed for Cate Blanchett, Keira Knightly, and Michelle Obama, worked on this film to create some detailed designs that will leave you in awe. These ladies mastered the aspect of dramatic looks on various levels to bring you exceptional ballet costumes.

I am very excited to see this film. Natalie Portman and Mila Kunis....Two beauty's competing for the top and great fashion? If that isn't HOT I don't know what is.
So do you think you'll be watching the Black Swan? It comes out December 3rd.