Lou Mistraou Launch
This past Thursday I swung over to Bobo Restaurant & Lounge NYC to check out the Lou Mistraou Launch.

Myself and George had such a pleasant time sipping on wine and trying the hats on. Alexandra Duhem, the creator of these was a complete joy to talk to. Alexandra was very charming and attentive. She wasted no time to tell me her concept on The Whim and why she has such high belief in it. I can really appreciate that these are all 100% hand made in France.

I think these are awesome and impressive for the following reasons:
1) I love bright colors! The colors these hats come in make them super fun. Seriously such a statement piece to have during the winter.

2) They are SO warm. I tried one on a immediately felt how warm it was. So great for the winter and I like the fact I don't need to be wearing a big bulky jacket to have one of these hats on. They are made from the best fabrics and are very comfortable.

3) I believe these are very versatile. I can wear one in a fitted form or sort of play with it in a more loose fitting manner. I feel as if when I wore the red one it was "boxer chic" ha ha I love when something looks individual. I also enjoy that it has the strap, so you can leave it on or off. When you put the strap on it also helps keep your neck area warm. It looks good on both Male and Female as you'll see below.

4) I like that these are available in flannel or leather. A woman always has to have choices.

Please enjoy the pictures below. I always enjoy seeing something new.

Visit the Lou Mistraou website and follow them on Facebook and Twitter. Congratulations to Alexandra Duhem for her Launch in NYC, I wish you a lot of success.

Xo Nubia Xo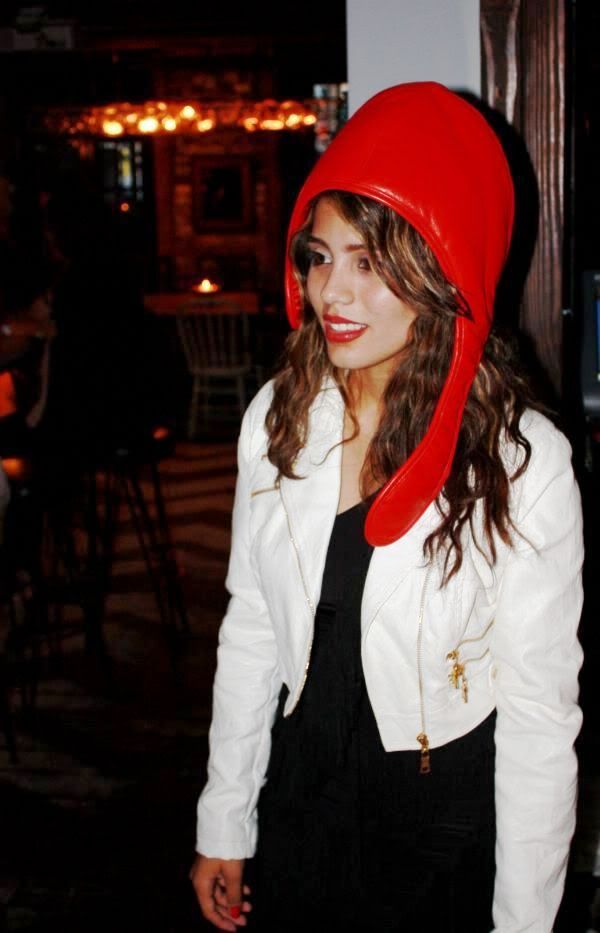 This above is what I call "Boxer Chic" I'm totally a bit smitten. It also reminds me a bit of a professional salon hair dryer in this picture. Playing with shape is great.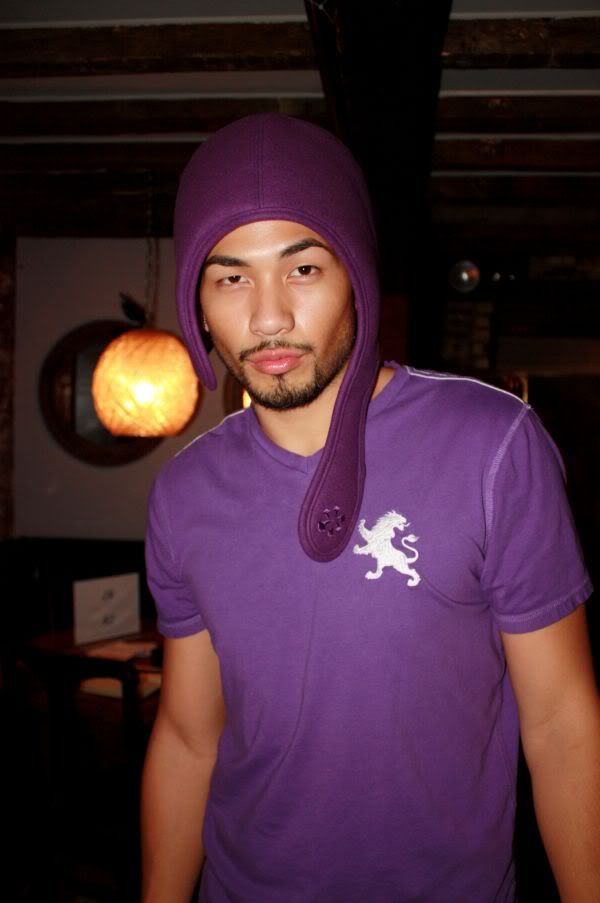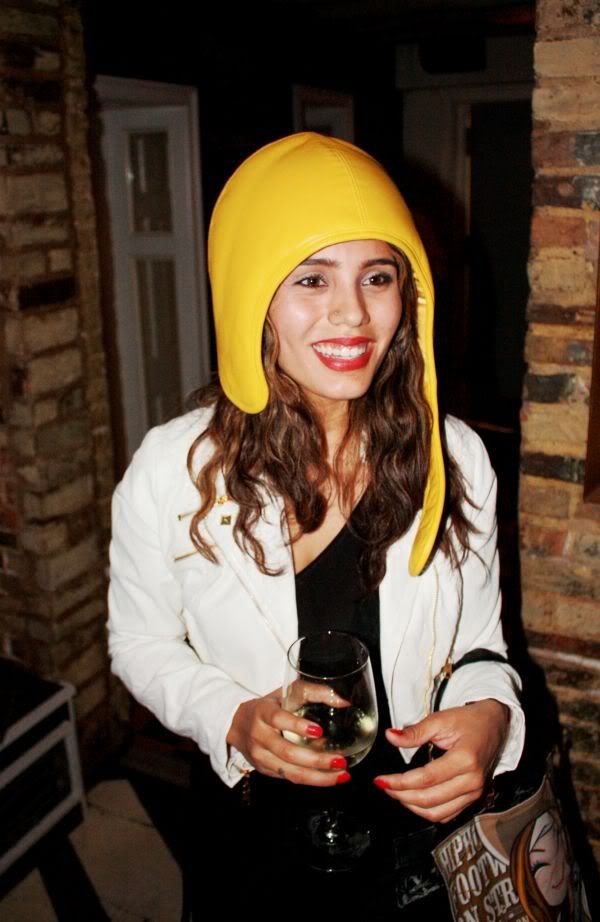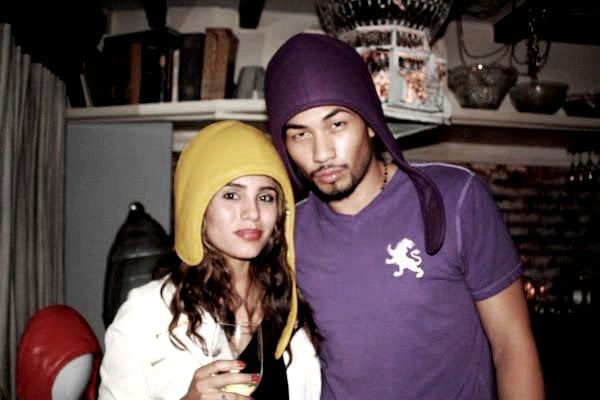 For anyone who would be interested in purchasing one of these hats, The lovely people at Lou

Mistraou

have given me this promotional code for my readers. Enjoy!