Cherry Cherry Boom Boom! (Shout outs)
Hello All!

I met a lot of cool, interesting people this week and I decided I had to shout some of them out. Great talent can't be ignored and since the the Internet is such an amazing tool =) you get to sort of meet them also.

I'm going to start out with this outfit post. I was in Philadelphia then in Jersey. I LOVE WaWa! They're awesome =) I seriously wish there was some in N.Y.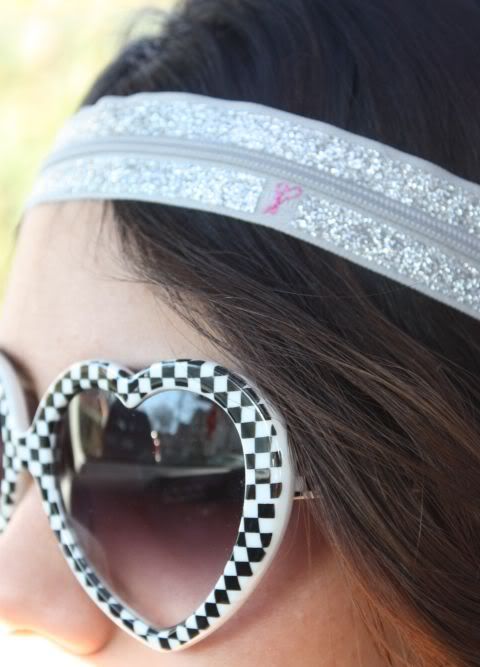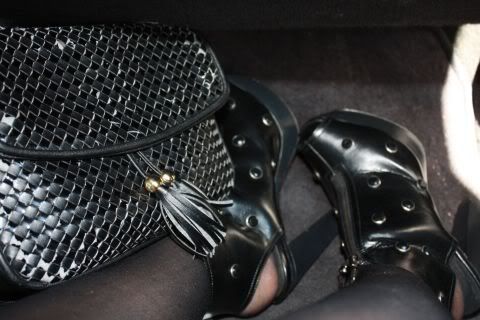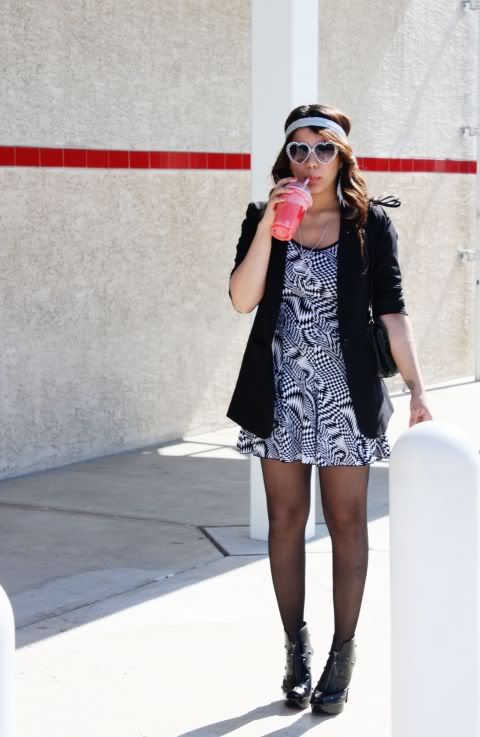 Wearing Alice and Olivia Heels, Forever 21 sunglasses, gla.MAR.ous zipper headbands, H&M blazer, Misc Dress, Vintage Purse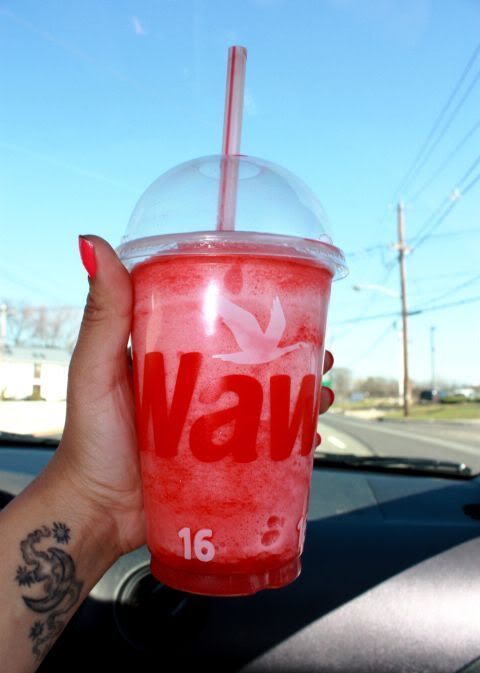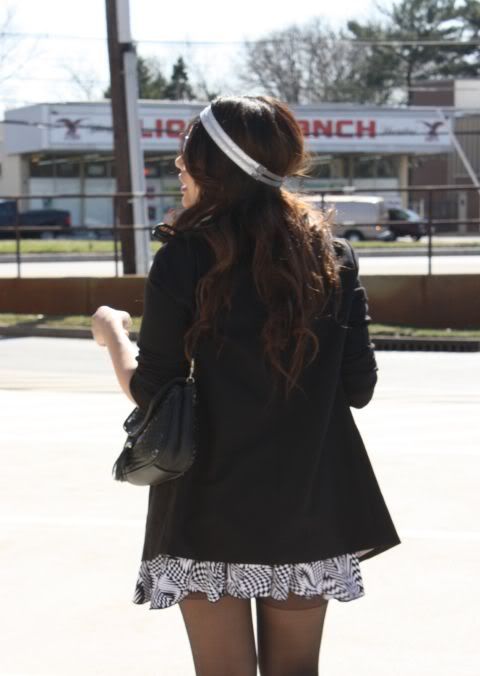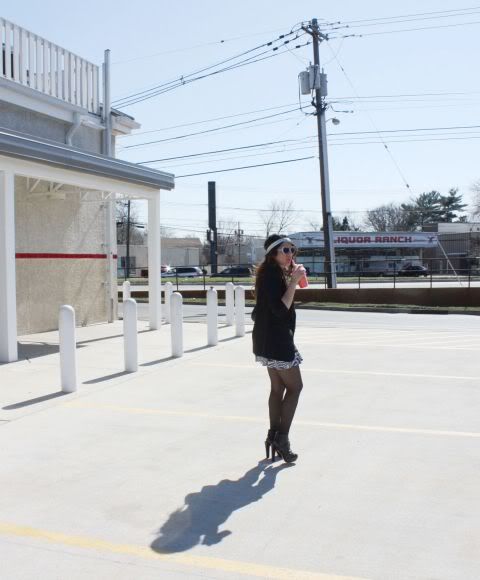 While I was in Philadelphia I passed by Salon Sugar, where all hair is done by Candi Kaboom. Candi is seriously a sweetheart. She does some kick ass hair. You can see her work and become a fan of her Facebook here. She also works a lot of conventions (such as horror ones and tattoo ones) as well. Definitely keep up to date with her Facebook. I am hopefully going to get my next haircut by her =) I've heard great feedback.

Besides the fact she seems like an awesome individual, her Salon is just adorable! pink walls, curtains and all sort of cute accessories she sells inside.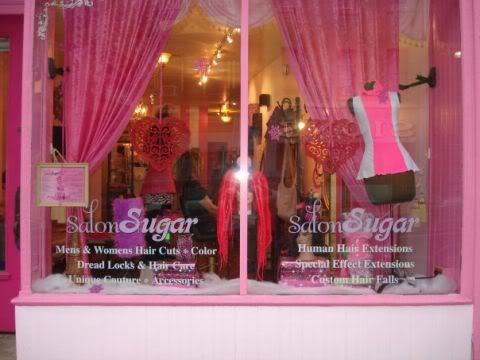 On to more amazing people I met. I went to a trunk show at Ethereal Boutique in L.I.C. on behalf of gla.MAR.ous. I have mentioned before what a good place this is to pick up chic pieces. They sell clothing made by independent designers a well as some vintage pieces. They had free smoothies, wine and appetizers along with live music. (Adriana and Stephanie did a wicked good job )

Andriana Santiago is a girl with the most amazing Aura around her. You know how some people just give out the most amazing vibes? well she's one of those. Not only did she make the smoothies at the event and have her own jewelry , but she was also the live music! She's just got it going on. I swear shes like a light bulb.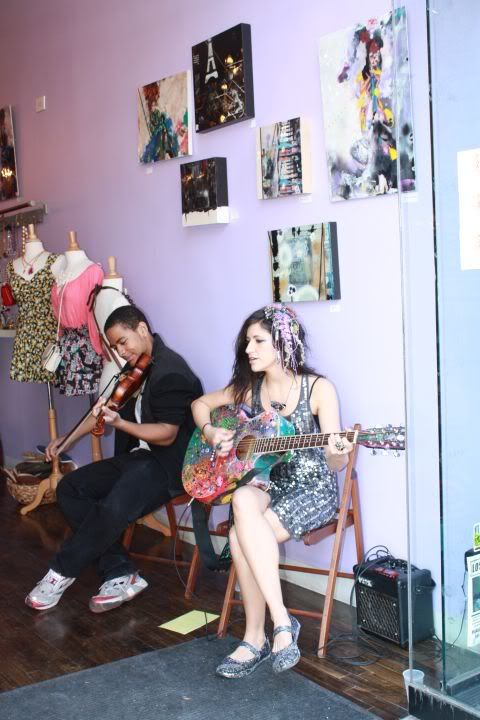 Here are some of her rings below.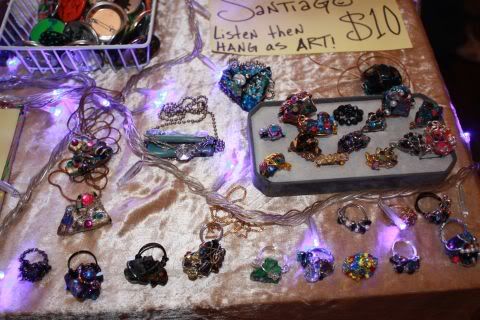 I also found her video on You Tube its so adorable!


Lastly another Jewelry designer I met is Rachel. She has great statement pieces and she also has a blog you can see here. She recently did Shecky's so if you went you might have met her. Her line Fennimas Jewelry is very unique and interesting. She's also super friendly, pleasure meeting her.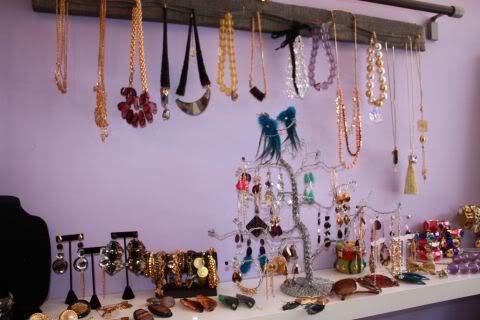 Rachel herself below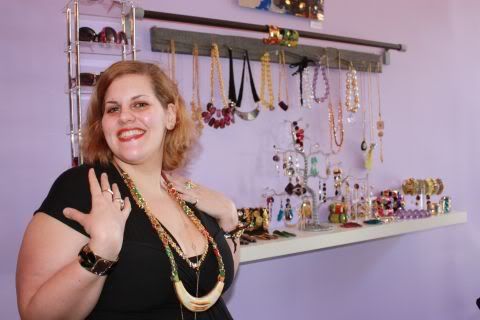 Me below wearing Fennimas oversized bow ring. How cute is this!? She also takes photos of anyone who wants to be on her blog wearing her designs, that's really neat.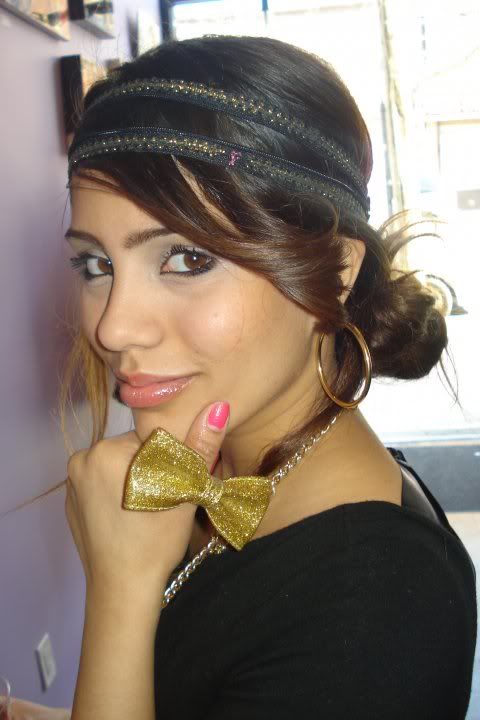 More to come soon ...

Follow my Blog and Google and Follow me on Twitter =)