* First and foremost if some of you may notice I added comment approval to my blog. My blog is meant to be a page/journal of positive energy, self expression and inspiration to others, in the same way that so many of you inspire me. I DO NOT think its fair for my readers to have to tolerate bullshit (excuse my french) and negative vibes from bored individuals trying to insult me through comments. I hope your all fine with that Thanks! Xo Nubia Xo

On a Brighter Note...

Hello to you all! I very much wish the New Year has hit everyone the right way. For some of you that may not know I was born in N.Y.C to a Colombian mother and Dominican father. I love them both in ways I cannot describe and feel blessed.

My father lives in Dominican Republic (he use to live with me in NYC for 18 years) and I am here visiting him till the last week in this month. I like to tell him he is a tortured artist. I probably get some of my creativity from him. He decided to turn my home here into some sort of museum. Almost every wall of this house is a huge potrait painted by a man he hires, I will try to get his name. They are truly amazing and breath taking! My father designed my whole house and its beyong gorgeous.

I will be posting as much as I can while I'm here so I hope you enjoy =)

P.S HELP THE MOSQUITOS ARE KILLING ME!!


Wearing vintage blazer passed down by my mother to me, H&M harem pants, Charlotte Russe Neon Heels.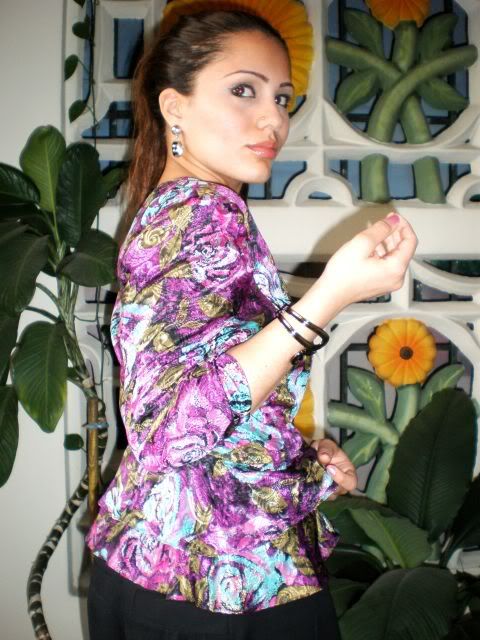 The sunflowers I love in the front porch.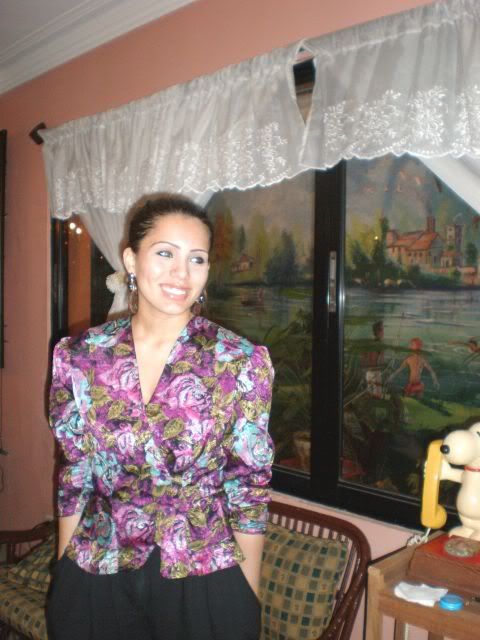 It may look a little dim but the hallway through those windows are all painted with landscapes. If you look closely you can see two fishermen.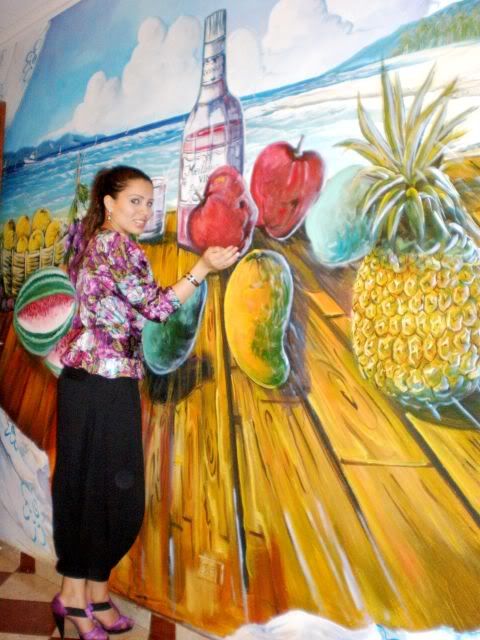 This picture is in the kitchen.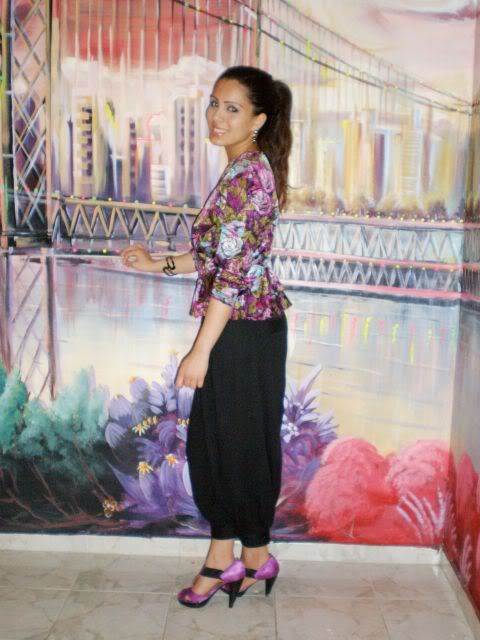 This picture is upstairs and its actually the George Washington Bridge.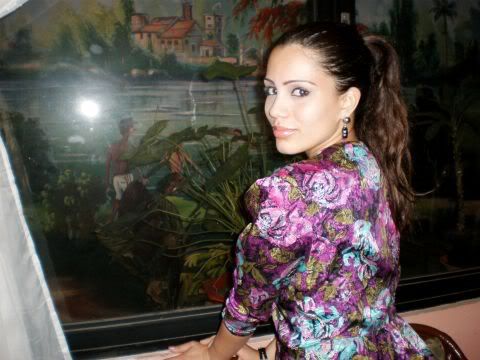 I love the colors of this vintage blazer so vibrant.
The Statue Of Liberty in the back.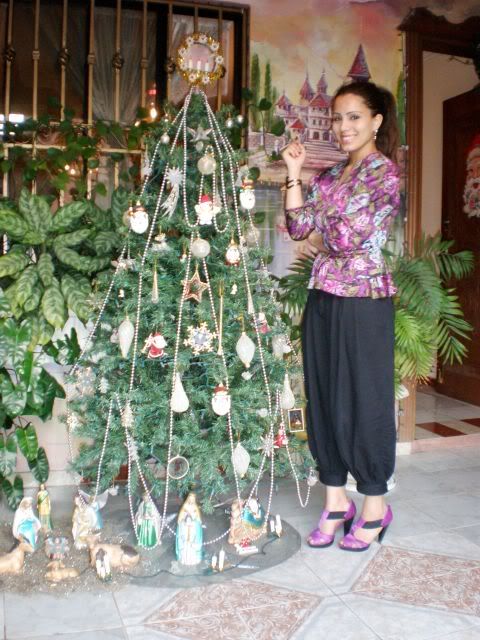 He didnt want to take off the Christmas Decorations until I visited. He's adorable.
Sneak peak into my Room.
I will slowly keep showing more paintings. Also...WHO ELSE IS EXCITED FOR FEB FASHION WEEK!?!?