This was a pretty chill New Years Eve for me. I stayed home with a few loved ones and had dinner,wine,played Mortal Kombat and Street Fighter then waited for the ball to drop on T.V. It was very satisfying =).

I wanted to take a minute to thank you all for visiting my blog and to say that I am thankful for all my readers! I wish 2010 brings amazing events for you!

I wore this amazing blazer I found at a thrift shop, I really LOVE it. It's such a great statement piece and has strong shoulders.

Also I did a guest post on Shop it to me you can check it out HERE. Make sure to sign up to there site for great sales!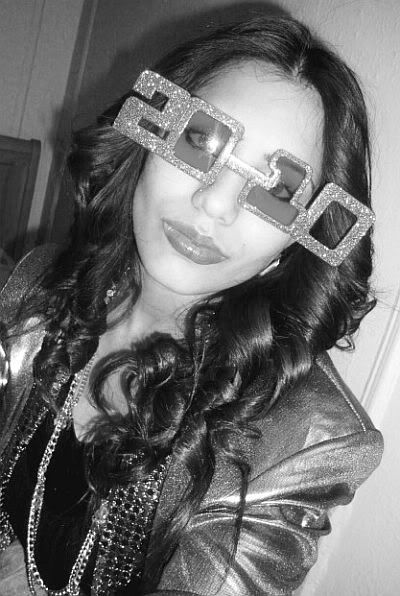 WOOOOOOOOOOOOOO 2010 Here We Go!!