Join me at the Lucky Shops NY VIP night
Hello friends,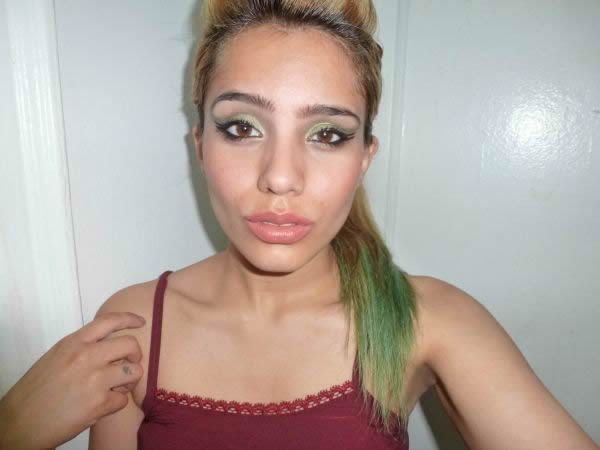 (Makeup I did before going out, apparently I'm going through a green phase... But it's not with envy, believe that!)

Cool exciting news!
This Fall is Lucky Magazines 8th annual
Lucky Shops New York
event. The three-day event offers 5,000 passionate shoppers deals up to 70% off current season merchandise. Yes that's right I said
CURRENT
season.
Yours truly (me, duh)
will be getting my hair/makeup done and being dressed courtesy of the Lucky Magazine team in a mysterious designer (I wonder who... Guess I should work out). I will be walking the
red carpet
with the chance to photograph and interview celebs/designers and then I'll shop my booty off till I drop. I did say 70 percent... Remember?
Come join me, hang out, lets have a drink!
As a cool perk for being part of the Red Carpet team. I get to give away 2 tickets valued at $150.oo away for free! That means you can win the tickets and bring a girlfriend!
To enter this giveaway courtesy of Lucky Magazine simply leave your name and email address. I will have this giveaway open until October 31st! Don't miss out. Spread the word.
The event is Friday November 4th from 6-9.
Some of the merchandise available will be from:
Elizabeth and James, Rebecca Minkoff, Rachel Roy, Miss Me, Foley + Corrina
and so much more! Click
here
to find out more. Follow
@LuckyShopsNY
for more updates
Toodles,
Follow the Nubia Network on your right hand side. Thank you!