Nails: Square vs Oval
I have ALWAYS worn my nails squared. Oval was never an option for me. They simply did not attract me and made me think of granny nails. This year however, the exaggerated cat nail seems to be quite popular with celebrities like Lady Gaga and Rhianna sporting them around town. I figured I would try the oval nail as a small step to eventually trying the intense cat nail. To my surprise, I LOVE the oval shape. Below you'll find what I believe are some pros and cons about both.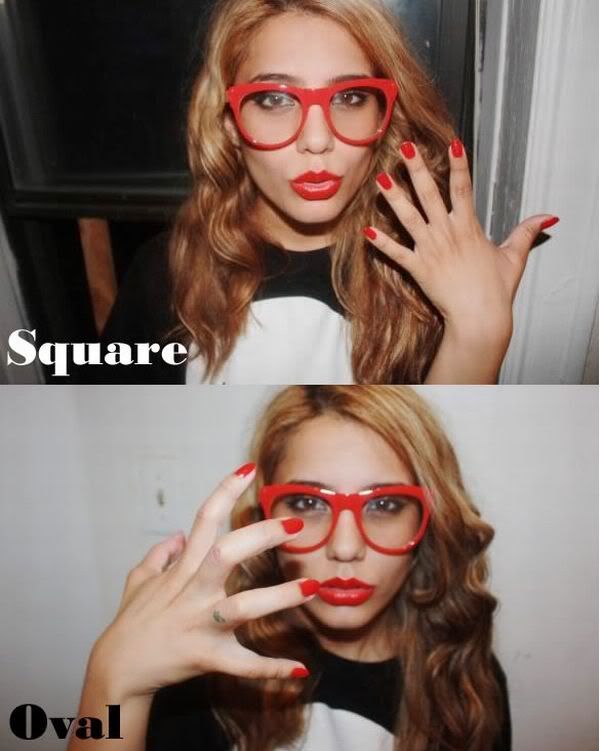 Square Nails

Pros:

They look very modern.
Filing nails straight across gives you more room for nail art.
Some consider this a "neater" look.

Cons:
Although some might not agree I feel that squared nails chip and break easier. The edges are sharp and get caught in items very quickly.
This look might make your fingers look shorter and stubbier.
Oval/Pointy Nails
Pros:
They're sort of trending right now.
Oval shapes make your fingers appear longer.
They remind me of cool, dark horror chicks like Elvira.
You can channel a kitty cat and look cooler while showing your claws.
My personal opinion, they're harder to break.
Self defense (baby knives).


Cons:
Some consider them "granny nails" but I beg to differ today.
If you like doing crazy nail art you might be a bit short for space in comparison to square.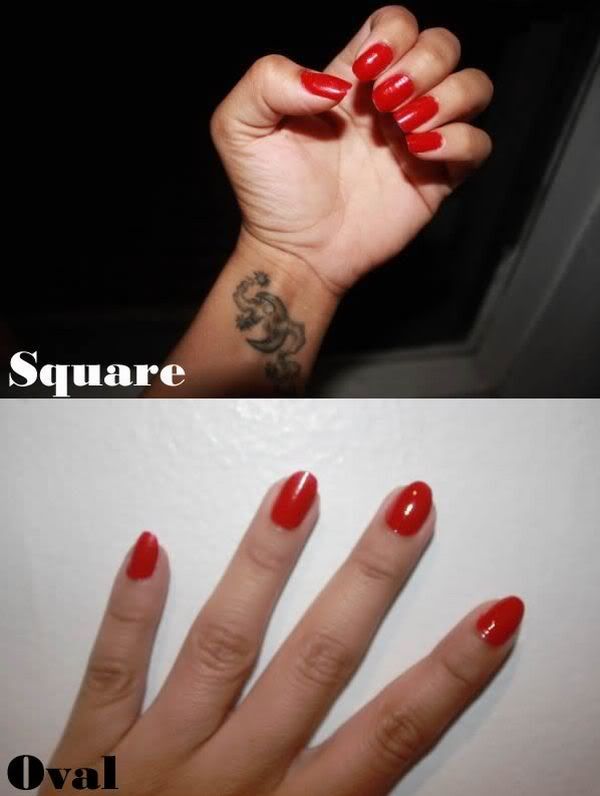 To be quite honest I still like both. For the time being though I'm sticking to oval. I think they compliment me better and as they get longer it will be even more interesting. Also, being that I ALWAYS did square as I mentioned prior, I find it refreshing. We all need a change sometimes... even if it's small.
QUESTION:
How do you do your nails? Square or Oval? Do you have something you can add to my Pro and Cons list? Let me know.