Double Leopard
Hey,

Unfortunately I was sick all weekend pretty much. I started feeling a bit better on Saturday night when I got dressed like this to go to Duane Reade haha I know you may be thinking... a bit much? But after working all week I felt like I needed to get out, even if it was only to get my Medicine.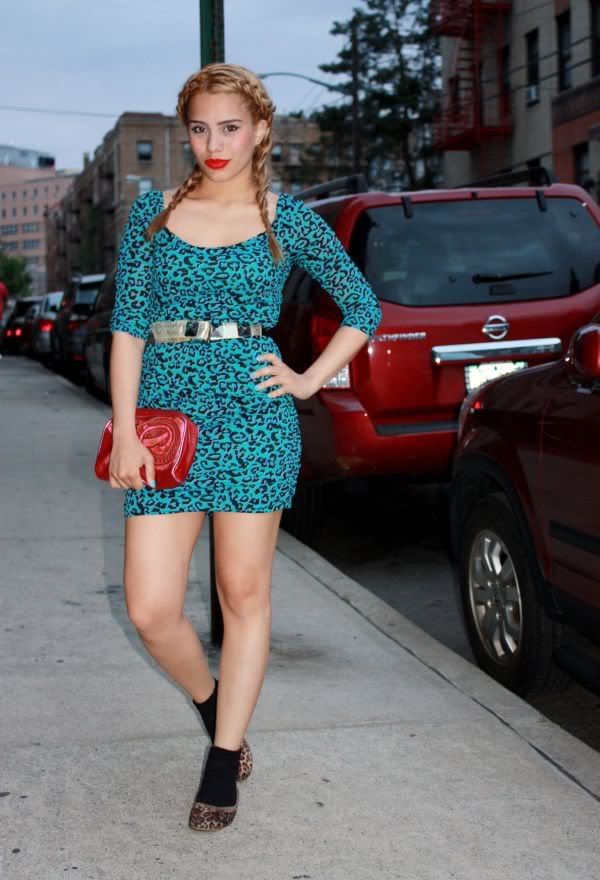 However, Never fear! By Sunday mid afternoon I felt good enough to go to the theater with my brother to watch X Men First Class. It was so freakin good! As many of you know, I have a thing for comics. I use to collect X men cards and laminate them haha #goodtimes #geek So yes, This movie amazingly rocked. It went way above my expectations... I quote my brother when I say "It might have ruined Green Lantern for me" I doubt it will be as good as First Class.

Love my Maybelline Red Revival lipstick. Seriously, I think it's my favorite.
I decided to pull double leopard.
The image below shows my Michael Jackson Smooth Criminal Moves.
How was everyone's weekend? I'm happy to be feeling pretty healthy and regular today =)
Xo Nubia Xo
Like NubiasNonsense? Follow me on Google here and BlogLovin here. Check out my YouTube-Nubtube here. Follow me on Twitter to know what I'm up to here. You Rock. That is all. Good day!