This past Saturday was the Blogger Closet Raid presented by The Coveted and Lyst at the Tribeca Grand Hotel. I had a great time and got to mingle with some of New York's most influential bloggers.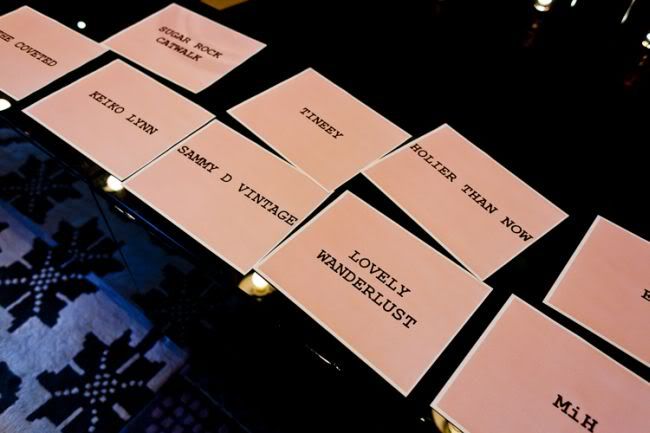 Below you can see the Lyst gang and Jennine.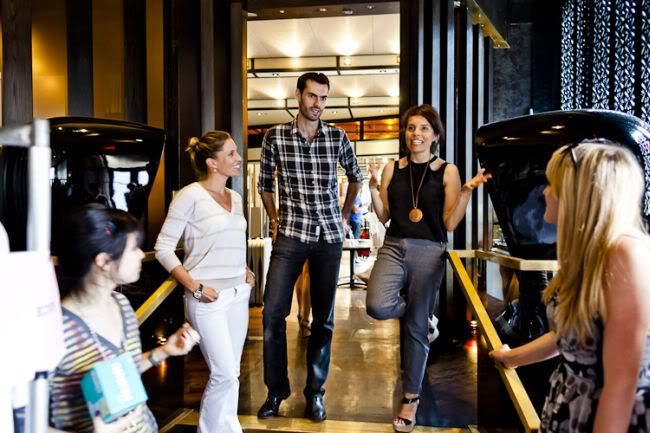 Sugar Rock Catwalk were one of the first bloggers I met when I started blogging. They're amazingly kind and I love bumping into them! For great tips on sales look no further. Erin, Lani and Jeff have got you covered. Also they gave me a Munny at the end as a gift! Anyone who knows how much I adore toys should know that small gesture goes a LONG way in my book. Thanks!

Sammy Davis and I have been talking via social networks for a while. It was great to finally chat with her in person. We clicked right away and we will be shopping together also! This might be due to the fact that we share a lot of the same obsessions (leopard, comics, art, bamboo earrings) ha ha. She has an amazing $5, $10, $15 sale going on. Another one of my blogging friends Monroe walked away with a gorgeous green dress for $10!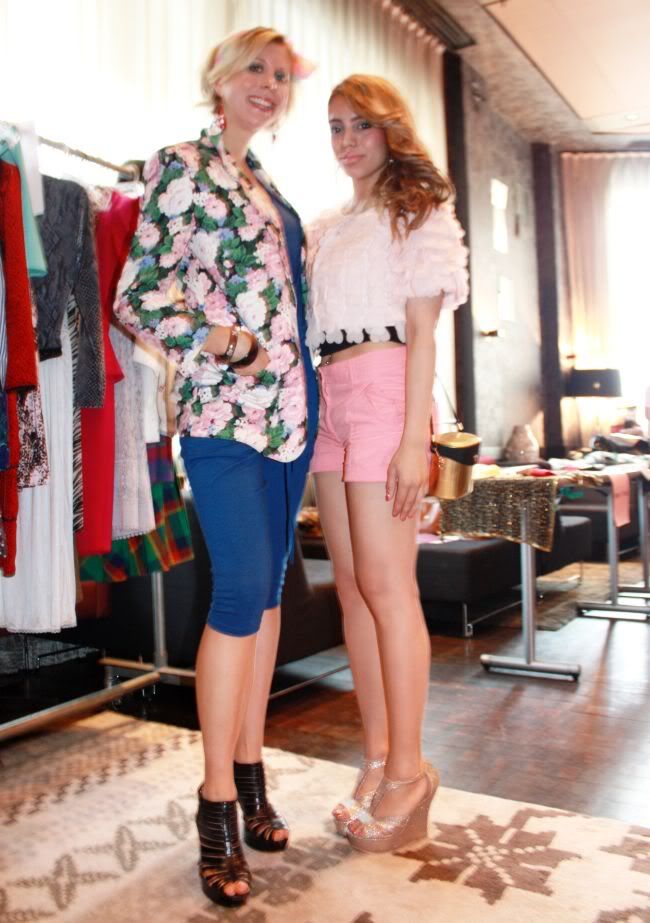 The Lovely Wanderlust Girls below had a nice selection. I actually purchased a red H&M skirt from them. These stylish ladies are uber sweet.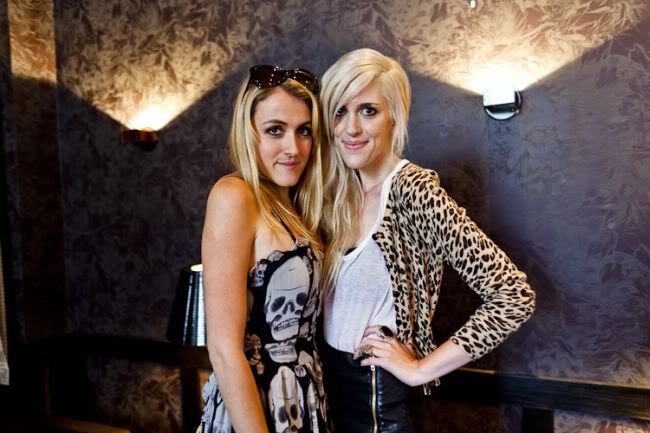 Jinna from Grease and Glamour looking fabulous in her edgy cat eyes.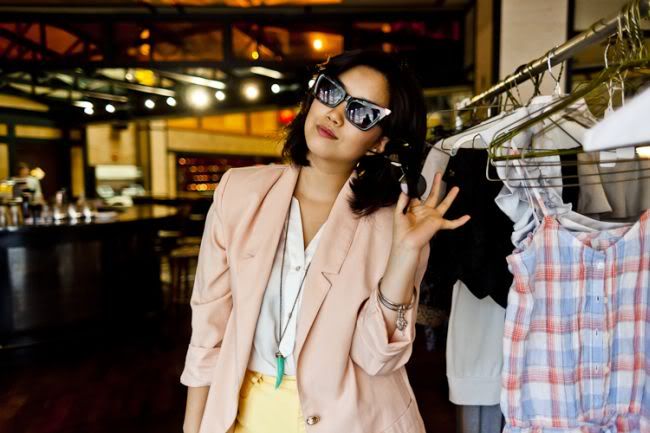 Ok so.... Wendy(Nitrolicious) must have had over 100 pairs of shoes. It was insane! not to mention she has rather impeccable taste. I was able to purchase a pair of Vivienne Westwood Melissa jellies from here. You will see me sporting them soon. Wendy is a joy to be around.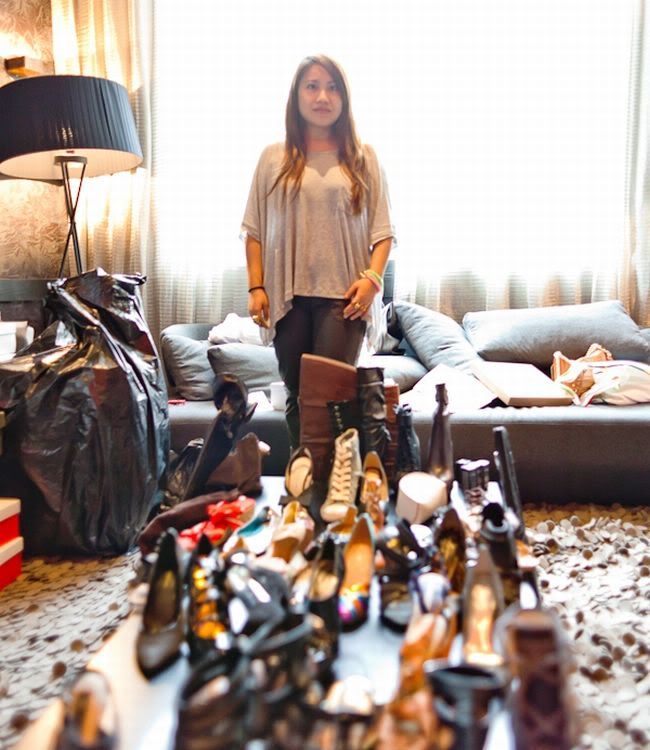 Keiko Lynn had a pleasant variety of vintage, gorgeous pieces. A lot of people were at her table, I think she made out well. I also see her around so it was nice talking to her for a while at the sale.

Tineey has a super adorable blog. I bump into her at almost all of the events I go to. She had the most amazing contacts on that day. I need to get them asap! It's in the works...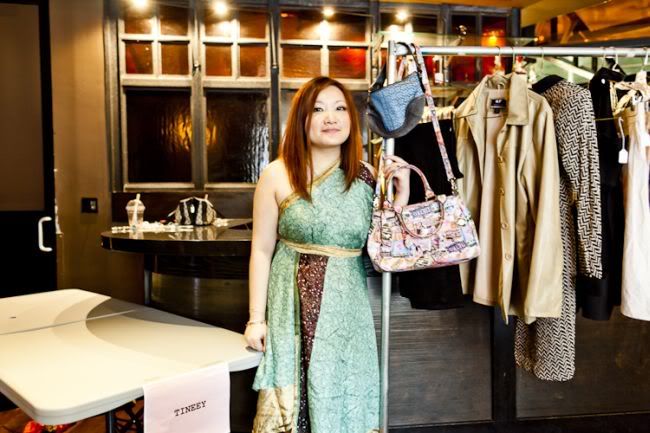 Ann from Holier than Now had such beautiful accessories. One of my friends walked away with a tutti frutti colorful bracelet.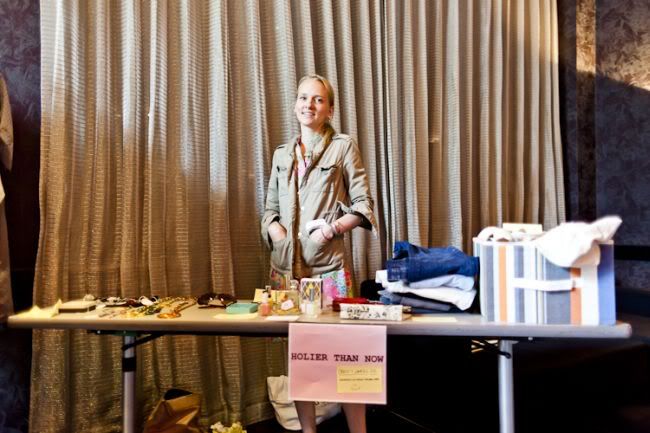 I didn't really have much to sell being that most of my friends take my clothing ha ha. Perhaps I shall try to participate in the next one. I think my rack would be rather interesting. It was fun to go and help out.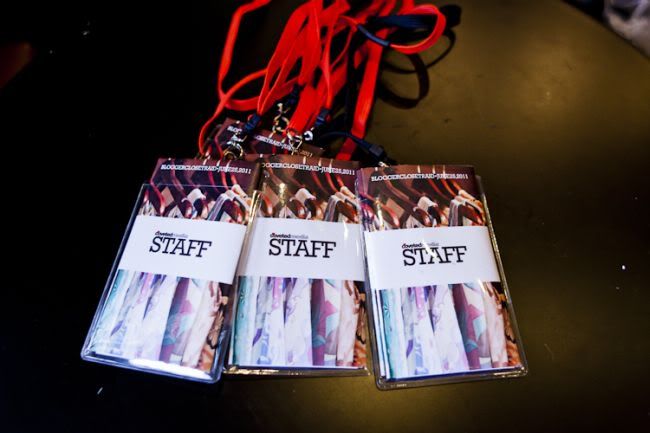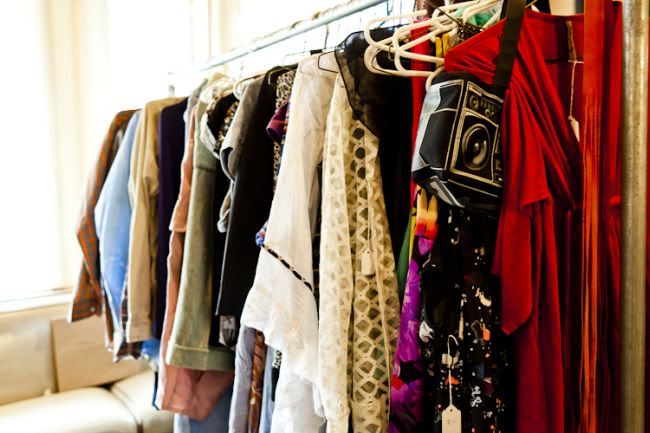 Wearing H&M shorts and top, Steve Madden glitter wedges.
Myself and my lovely IFB intern Suzanne. She was glad to come out and help and get to mingle with bloggers

Below you can see Lyst cake pops! We were all snacking on these through out the day. They had red velvet, chocolate and vanilla. Everyone wanted to get red velvet but wasn't so lucky. Luckily for me my first pick was a red velvet one... Surprisingly I'm more of a chocolate girl.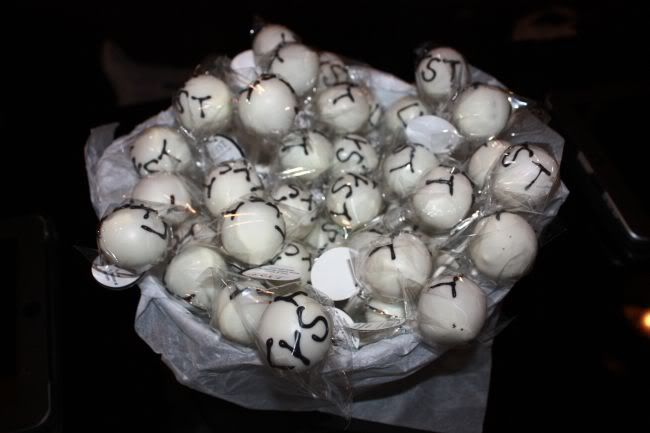 At the end of the day I braided fishtail braid) Wendy from Nitrolicious hair. She has beautiful long and healthy looking hair.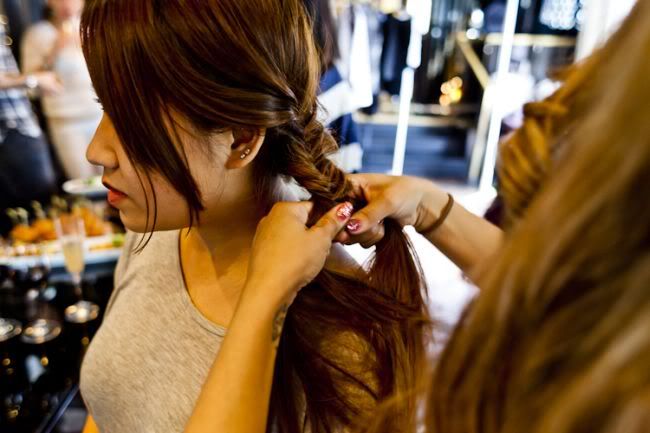 Goodtimes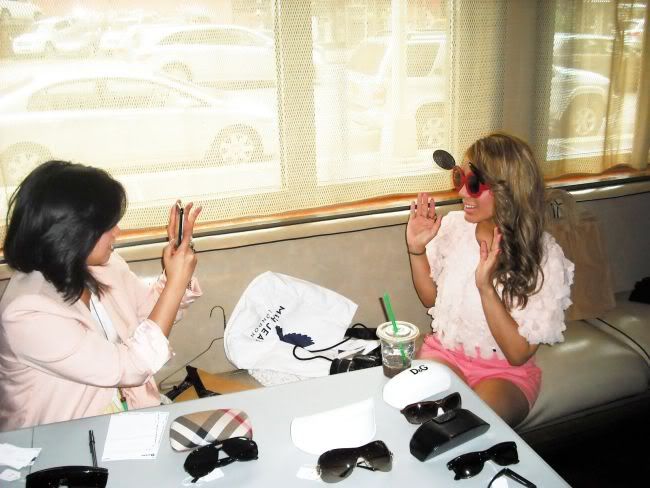 Below is myself and my co worker Debie (D-Kizzle) from Coveted Media. She's such a cutie. We share a passion for a particular
Korean claymation
.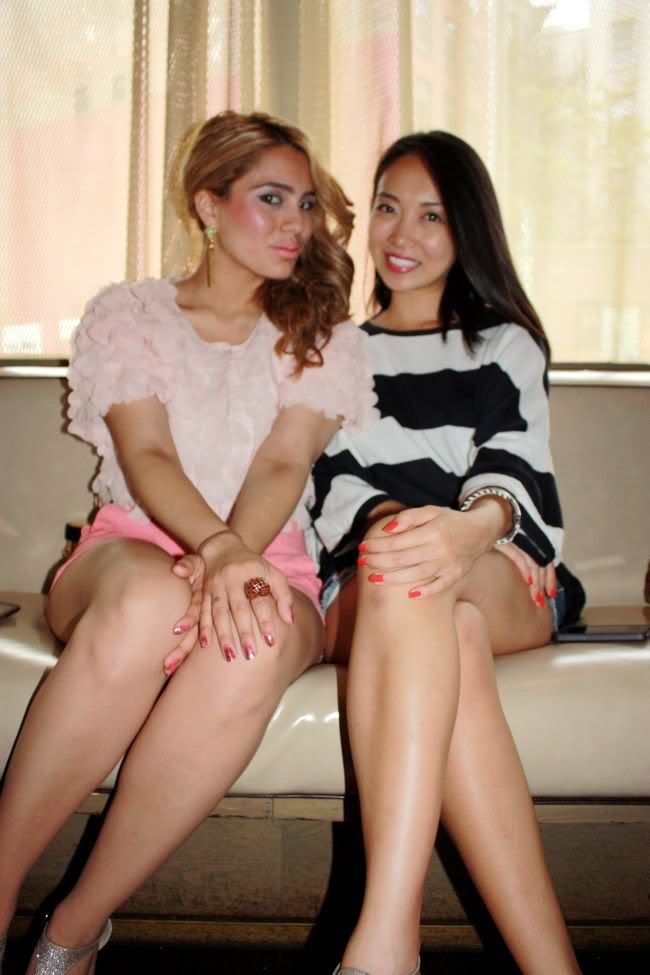 To those of you in NYC who didn't make it... I could probably lie to you and say it's ok... But the truth is YOU MISSED OUT. There was fantastic bargains, like seriously.
Thanks to The Coveted and Lyst for putting this together. It isn't always the easiest thing to get everyone under one roof. It was a very intimate setting and a lot of readers got to meet and shop there favorite bloggers closet!
Xo Nubia Xo
Like NubiasNonsense? Follow me on Google here and BlogLovin here. Check out my YouTube-Nubtube here. Follow me on Twitter to know what I'm up to here. You Rock. T
hat is all. Good day

!