Happy Sunday
Hello fabulous individuals!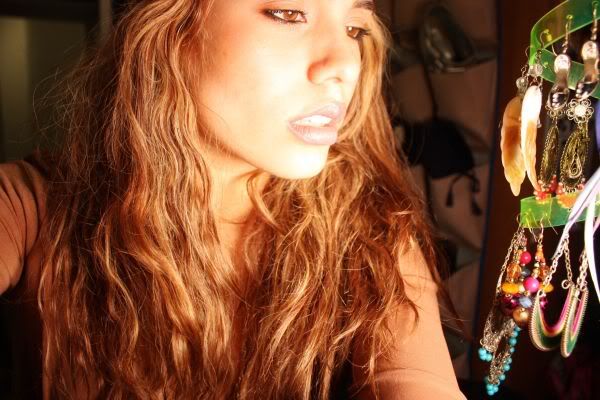 Sorry I've been MIA for a few days. I think I was going through blogger writer's block... not to mention I've been busy all week! But I'm back.

I spent most of the morning home, as you can probably tell from these photos. I didn't have any one to shoot photos of me for a regular outfit post, So I decided to play around with a style blogger's best friend... THE TIMER.

I purchased the flats below at Express a few days ago. I've been living in them to run errands and such. They're so damn comfortable and cute.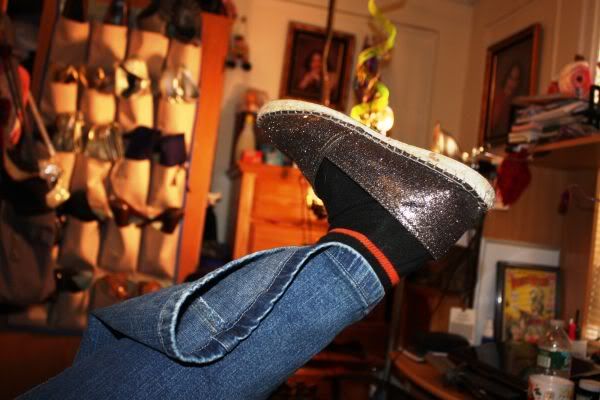 Whenever I'm home I spend most of the day hanging out with Bambi. She digs through all my blankets and creates a little tunnel-like home for herself. She's so interesting to watch and she follows me everywhere!

Wearing Misc top, Brazilian jeans, Express glitter flats, gla.MAR.ous headband.
Headbands will probably be a staple piece of mine for this Spring/Summer. With all the
boho
/hippie inspiration I've been getting from literally every corner of the web and every magazine I flip open... it's sort of perfection.
Like

NubiasNonsense

? Follow me on Google here and

BlogLovin

here. Follow me on Twitter to know what I'm up to here. You Rock. That is all. Good day
!