Beware the ides of March
So you might be wondering what the "Ides of March" is. It's the 15th day of the month and it's when Julius Cesar got stabbed 23 times. It was dramatized in Shakespeare's play. Pretty random fact but my brother was talking to me about it so I thought I'd share some history with you.

Yes March is here. Is it just me, but is this year flying right before my freaking eyes!? I feel like I celebrated New Year a week ago. Anyway, As some of you might know I was born and raised in NYC but born from a Colombian mother and a Dominican Father. I've been to both and they're beyond beautiful. The point of this whole little conversation is that I will now also be writing a small summary of my post in Spanish. I've decided to write them myself instead of using google translator because the translator is WAY too specific and doesn't work at times. SO yay Nubiasnonsense en Español! It'll be my own little summary and I expect it to get better with time.

Also on another random note my hair is a little bit reddish now. I went to do my roots and they came out like this. I actually like it. I feel like a little ginger haha. I've been fiending to cut my hair really short for sometime now but I always punk out. Being that I could smell the warm weather approaching in the air, it makes me want it even more! I was thinking a short cut, light red, blonde highlights? Who knows. It's hard to find a good salon for short cuts. I say this because a lot of hair dressers can do they actual cut BUT not a lot of them know how to work with the shape of your face. I would hate to get a short cut by someone who makes me face rounder than it's suppose to look or unflattering. It would take a lot of research or some good references.

Any who my sweets, please enjoy the photos below. They were taken while I was running some errands.

P.S. Whats your favorite Paris Fashion Week show so far?

Toodles,

xo Nubia xo

Así que puede que se pregunte que es el 'Ides de Marzo'? Es el día 15 del mes, y es cuando Julio César fue apuñalado 23 veces. Fue dramatizado en la obra de Shakespeare. Mi hermano me hablaba de él así que pensé que sería buena idea compartir un poco de historia con ustedes.

Marzo ya está aquí. ¿Soy yo, pero este año esta volando delante de mis ojos. Me siento como que celebramos el Año Nuevo hace una semana. De todos modos, como algunos de ustedes saben, yo naci en Nueva York, de una madre colombiana y padre dominicano. He estado en ambos paises y son más allá de lo hermoso. El punto de esta conversación es que ahora también voy a escriber un poco en espaAsí que puede que se pregunte cuál es el 'Idus de Marzo' es. Es el día 15 del mes, y es cuando Julio César se apuñaló 23 veces. Fue dramatizado en la obra de Shakespeare. hecho bastante al azar, pero mi hermano me hablaba de él así que pensé que sería buena idea compartir un poco de historia con usted.

Sí de marzo ya está aquí. ¿Soy yo, pero este año volando delante de mis ojos volviendo loco!? Me siento como yo celebramos el Año Nuevo hace una semana. De todos modos, como algunos de ustedes saben que nació y se crió en Nueva York, pero nacido de una madre colombiana y padre dominicano. He estado en ambos y están más allá de hermoso. SO yay Nubiasnonsense en Español! Va a ser mi propio pequeño resumen y espero que mejore con el tiempo.

También en otra nota, mi pelo esta un poco rojiza ahora. Fui a hacer mis raíces y salieron así. De hecho, me gusta. He estado queriendo cortarme el pelo muy corto por algún tiempo ahora, pero yo siempre me asusto. Siendo que puedo oler que el buen tiempo se acerca en el aire, me hace querer un corte aún más! Estaba pensando roja y rubio? Quién sabe. Es difícil encontrar un buen salón Digo esto porque una gran cantidad de peluqueros pueden hacer el corte, pero no muchos de ellos saben cómo trabajar con la forma de la cara. No me gustaría tener un corte por una persona que me hace la cara más redonda de lo que se supone que debe mirar o desfavorable. Haría falta un gran trabajo de investigación o algún buenas referencias.

Bueno queridos, disfrutende las fotos de abajo. Fueron tomadas mientras estaba corriendo algunos recados.

P.S. ¿Cuál es tu favorita presentacion de la Semana de Moda en París?

Ciao,

Xo Nubia Xo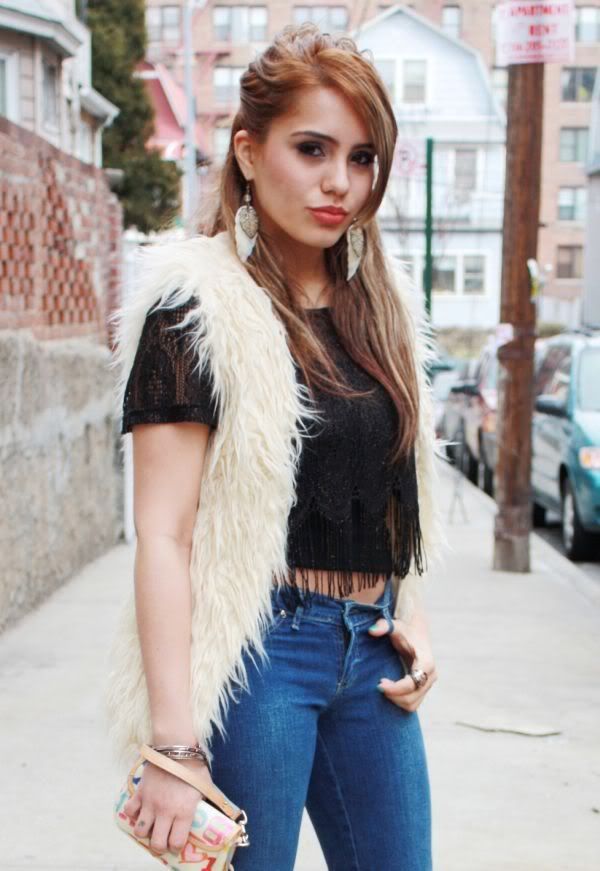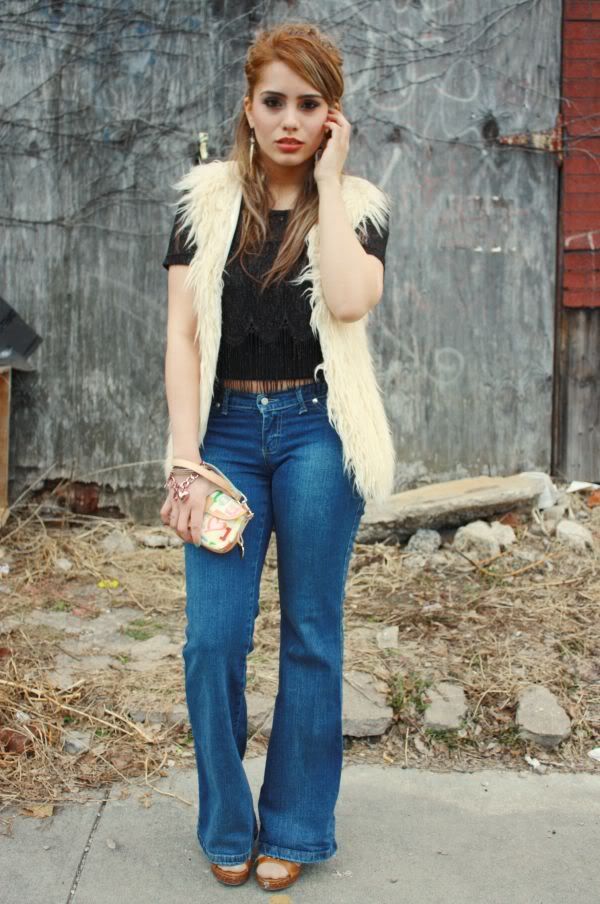 Wearing Brazilian denim flares,

revirsable

faux

fur vest purchased at Macy's, gla.MAR.ous fringe top, Andrea

Carrano

wedges,

Dooney

and Bourke clutch, Juicy Couture charm bracelet.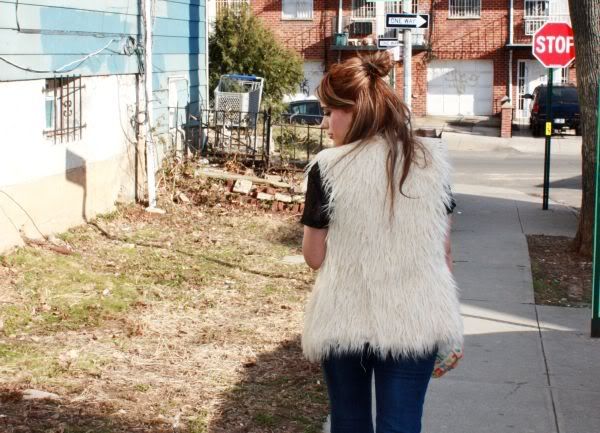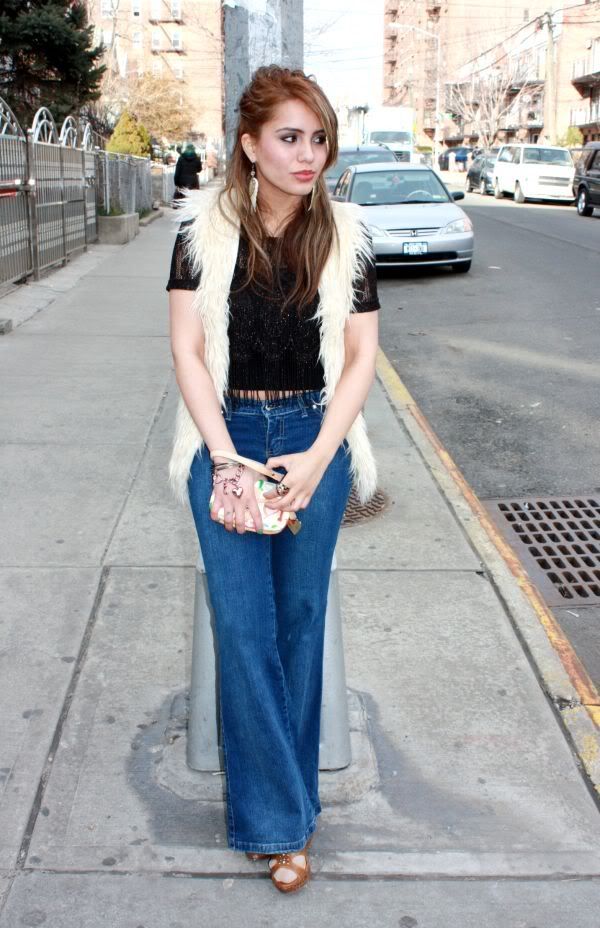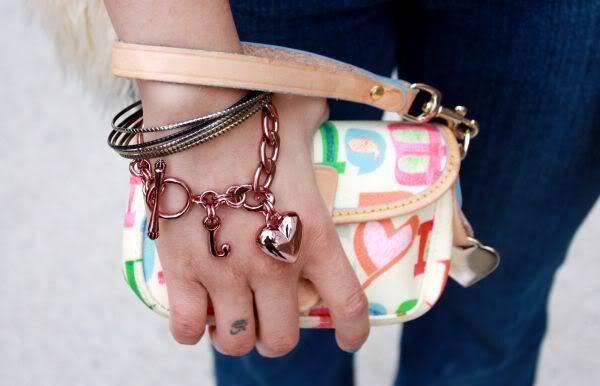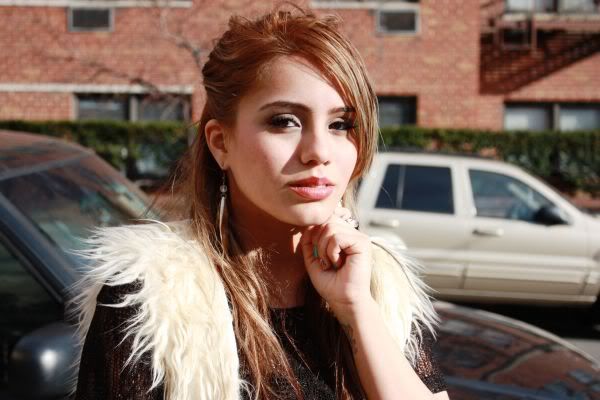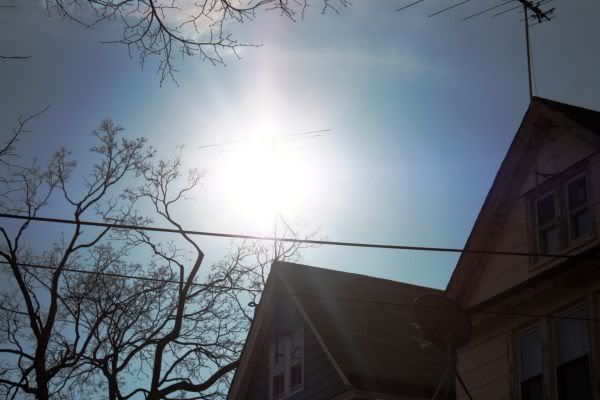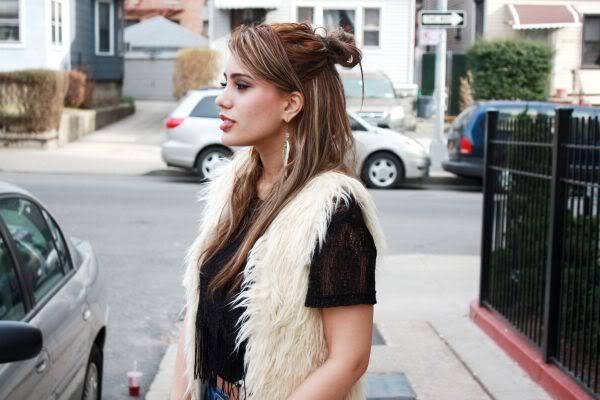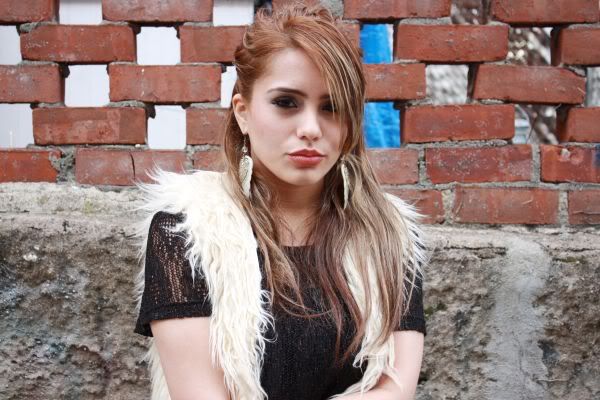 Thanks for reading!
P.S. Support My Blog: Follow my blog on Google Reader here or on

BlogLovin

here. Follow me on Twitter to keep up with more of my Nonsense here. Thank you!