October started out with a Bang! I'd like to wish my Lovely Boyfriend, My friend Pam, And my Cousin Lizmar a Happy Birthday! So exciting to have so many celebrations.

My girlfriend Pam had a BBQ on a terrace in Jersey City. We ate burgers, hot dogs, and enjoyed strawberry cupcakes with pink champagne for dessert.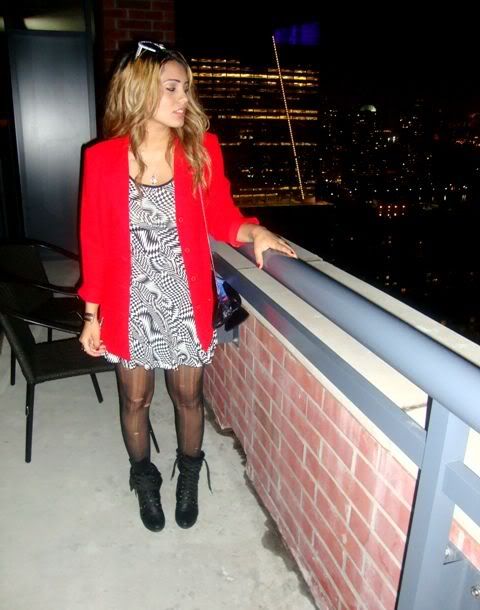 Wearing red vintage blazer, Afaze clutch, DIY ripped stockings, military boots, Unyx Dress, Forever 21 sunglasses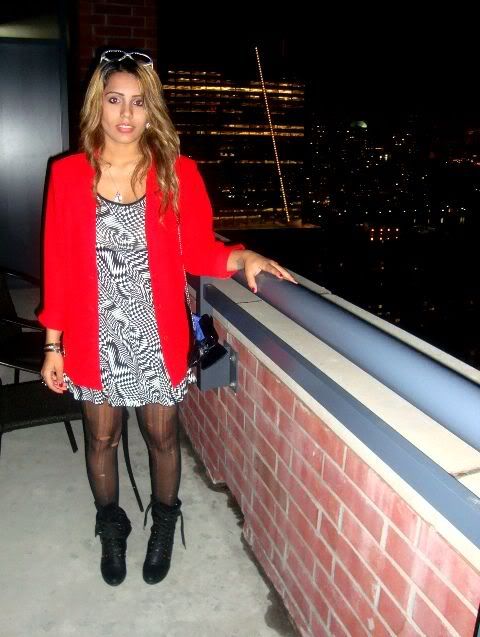 It was a gorgeous view and a marvelous time.
On another note I ordered some cool funky 80's sunglasses from a store on eBay. I forgot the name, but if any of you are Curious I could look it up. I had my boyfriend George model them for me, What do you think? You like?

I'm pretty smitten with them I must say.
Lastly
I would like to invite anyone close to queens or willing to travel to a Fashion Show that will be held in "Central Lounge". The show will feature Independent designers and I'm very excited to see whats hitting there runway. I will be covering this event so check back in.