Pretty In Pink
Yesterday I attended Deanne's from Dreamsequins pre fashion week meet up in Debut NYC. It was such a lovely event. I had a nice time meeting people, sipping on wine, and looking at some great pieces of clothing made by emerging designers. I didn't take pictures at the event unfortunately because I forgot my camera but I did take some pictures before I left the house.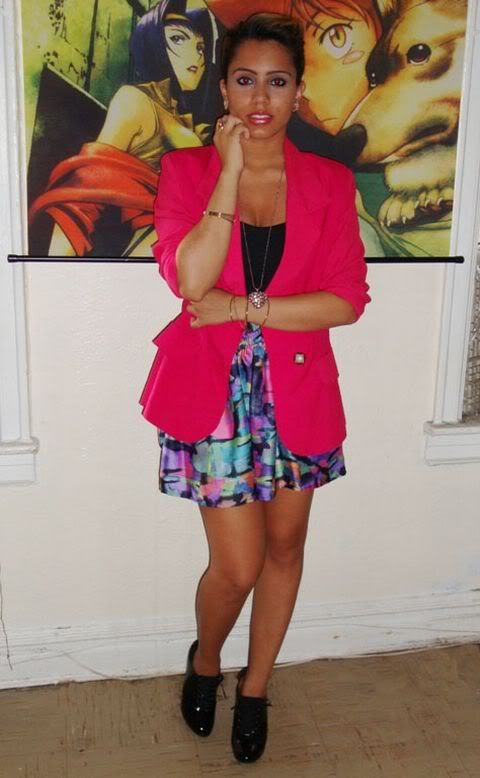 Blazer: vintage, Oxford Shoes: Fioni, Skirt: Topshop, Cami: Forever 21
This was actually from the event, you can see more of the lovely pictures on
DreamSequins
( I, Deanne from
Dreamsequins
, Mary from
gla.MAR.ous
)
Sorry for the lack of post lately. I've been busy working on side projects that hopefully I can share with you soon, and I was also without a camera for a few days. But I will be posting more this week. I'm so excited that I've finally been changing up my outfits due to the fresher weather here in NYC. I've been pulling out more blazers and light jackets and I LOVE IT!!
P.S come back soon and see where I go for Fashion Night Out!
xoxo