I was reading the W Magazine online about Marsha
Chun
-
Matsubara
and was very taken. I had heard her name mentioned before but never really saw her merchandise. Her pieces are very one of a kind, I find them striking.
Her jewelry is very outspoken. It has been featured on Ugly Betty, Confessions of a Shopaholic, and Might even be on Gossip Girl soon.
I find myself craving one of these pieces. So edgy, fierce and raw, but too bad it's a few thousand dollars over my budget....maybe one day. Her Fall 2009 line is called
ABAKUS
.
Sautoir
shown (French translation for rope)
"
Armulet
Monster" Python Dual Cuffs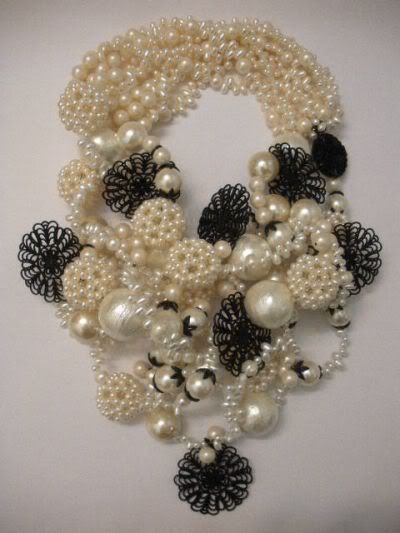 "Rice Blast" (over 1000 mixed pearls)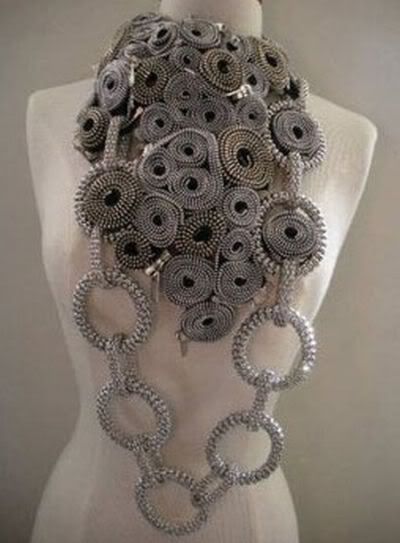 " Zipper Sushi Brain"
I believe "Zipper Sushi Brain" is from a prior collection but It was so detailed I had to show it.
The names she gives her products are pretty awesome. I'm absolutely in lust with her "Sautoir shown". I would love to throw it over a nice wife beater with the perfect pair of jeans and boots, oh the possibilities... To see her interview on the W blog click here.
Images via.