Broken Cracked Nails.
Saturday evening I went shopping with my friend Pam. We were in Brooklyn and ended up walking into some "projects looking" section. Ir was so SCARY.... NOT! (Borat voice) Relax guys! Anyway, we passed by a big beauty supply store and walked in for fun and browsing.

I saw cracked nail polish for $2. WHOA! The most affordable I had seen prior was probably $8-9 from OPI. I decided to buy a hot pink polished convince it wouldn't work for $2. I tried it on later that night and to my surprise POW! It worked like a charm.


Here's How it Works:

First you pick a base color that you want under the crack polish
Then you wait for it to fully dry
After that you apply the cracked polish on top. It will look normal at first but then it begins to dissolve in front of you like MAGIC and it creates the "cracked look"
Lastly I always like to put a clear coat for shine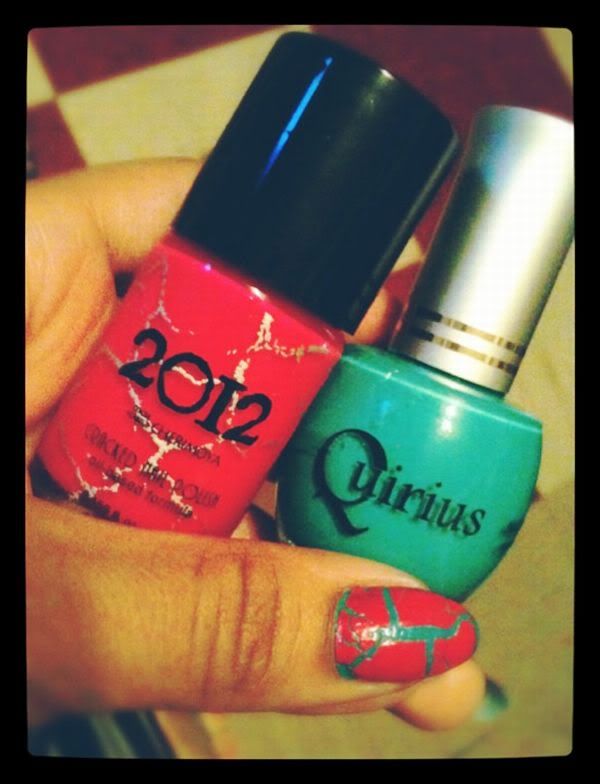 I was happy with the result and definitely felt like it was a bang for my buck. It looks cooler than some of the designs I've gotten done at salons in the past. If you want to try to look for this brand in your local beauty supply it's called 20I2.
Have you tried this look before? Do you love it or hate it?