Hey Lovies,

I hope all of you that got hit by the snow are keeping your booty's warm. This is the perfect weather to bundle up with some classic movies and just sip on some hot cocoa. Today is definitely a day to stay home. I went downstairs for a bit with George to enjoy the snow.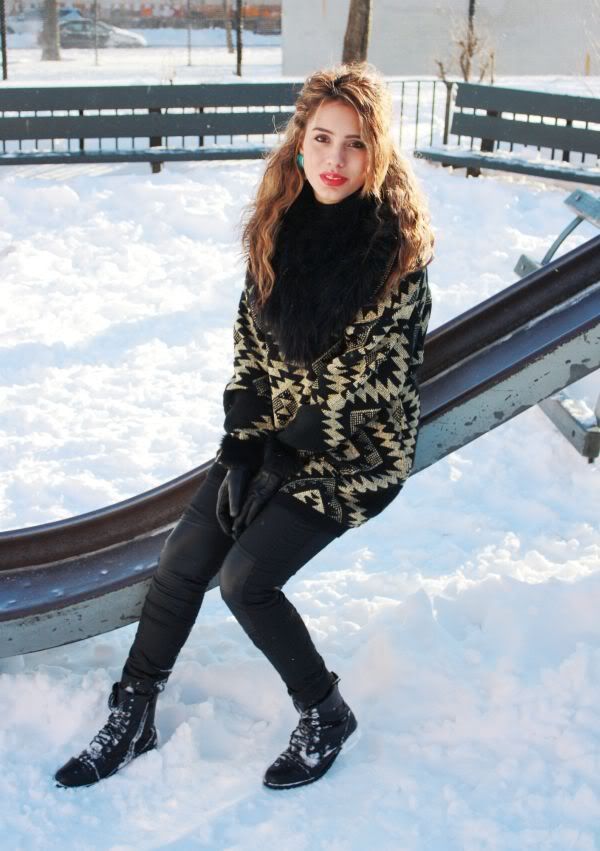 Wearing Vintage sweater and earrings, H&M pants and faux fur collar, Bucco military boots
There is seriously nothing better than a big chunky over-sized sweater on a cold winter day. So warm and soothing.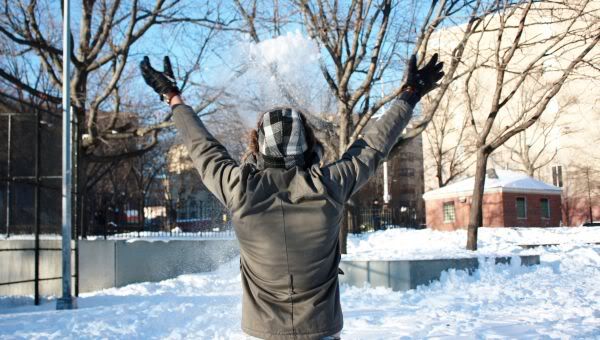 Hanging out with my snow-man homie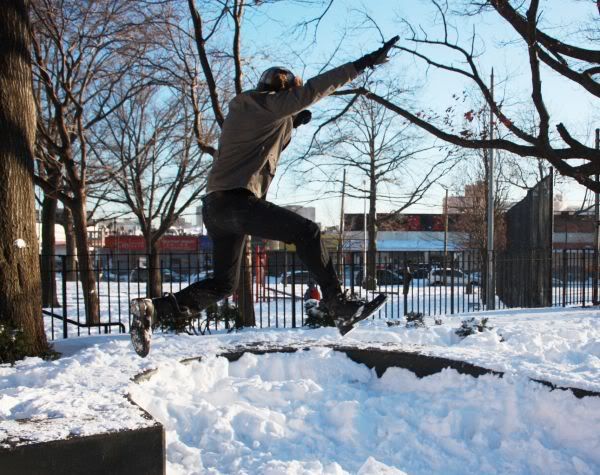 George's Jordan jump ha ha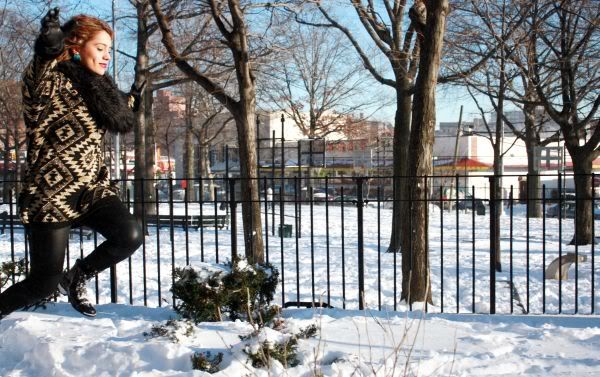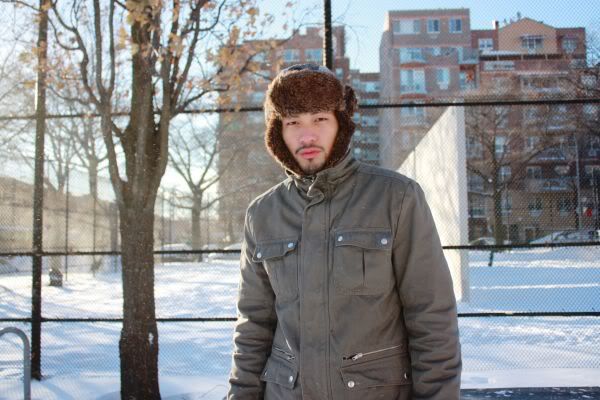 Thanks for reading! A big fat juicy kiss to all my readers.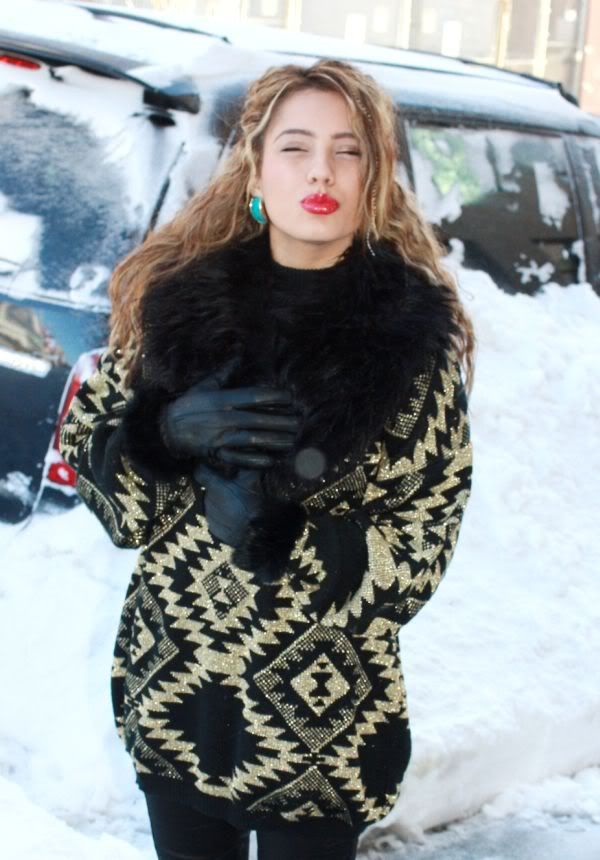 Support: Follow my blog on Google here or via Blog Lovin here. Follow more of my Nonsense on Twitter here.
Xo Nubia Xo