Hey Guys!

Just posting these two outfits I wore last week while running around to dinners and events. As I am typing I'm looking out my window at this craptacular snow! When I was younger I use to love snow and well I still do sometimes, but as you get older it ruins a lot of plans. I've had to cancel 2 trips to Atlantic City because of this already! That my friends is very NOT cool!

On to brighter topics, Spring is right around the corner (woohoo!). I can't wait to bring out awesome boyfriend blazers and cute rompers to my neighborhood streets. Also I think I've decided my spring makeup trend will be bold brows and bold lips, I'm thinking of going light on the eyes.

On to even brighter things, I'd like to thank Audrey Allure for tagging me with the "Gorgeous Ladies Of Blogging" Award. She's a sweety, you should all check her site out if you haven't already.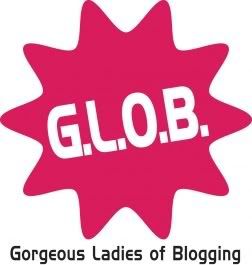 I'd like to pass it down to the following Ladies
Style Amor
Midtown Girl
Ediot
Wendy B
Cafe Fashionista
So Real
District of Chic

What are you looking forward to for Spring trends? Clothing, Make-up, Hair? I'm contemplating on doing something different with my hair. It's so long I'm sort of afraid to chopping it all off haha maybe just a different cut?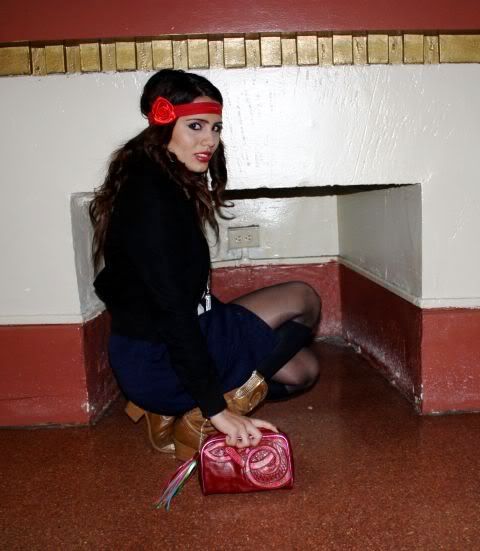 Wearing

Bev

Boutique boots, Forever 21 wife beater and cardigan, H&M light jacket,

DIY

distressed shorts, Loop clutch,
gla.MAR.ous
Alina headband.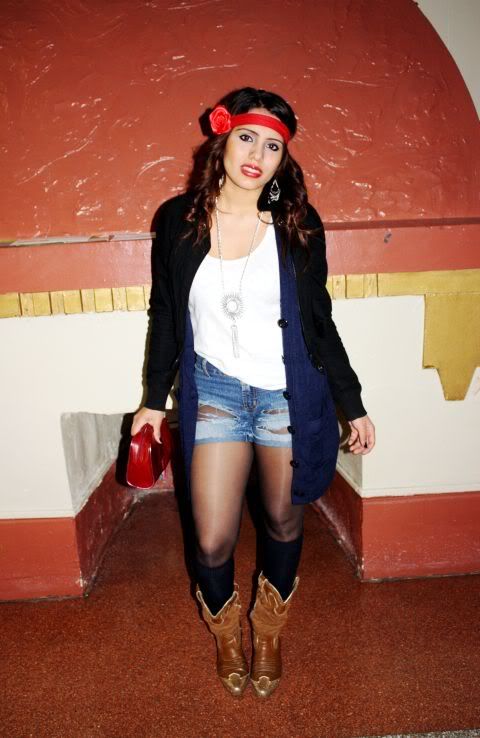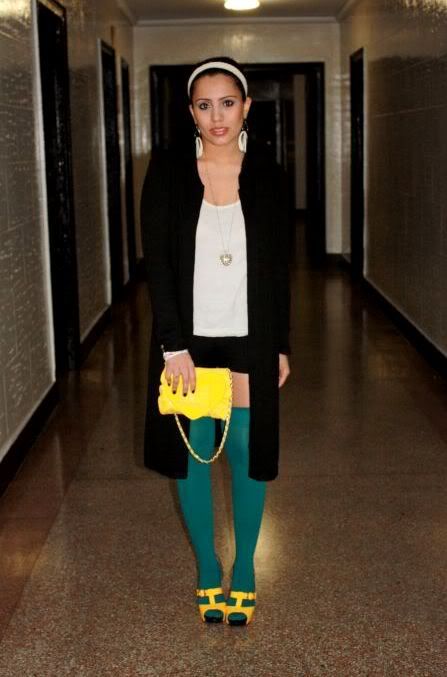 Wearing We Love Colors thigh highs,

Quipid

shoes, Forever 21 shorts and wife beater,
gla.MAR.ous
Emma headband, Misc purse, Helium

hoodie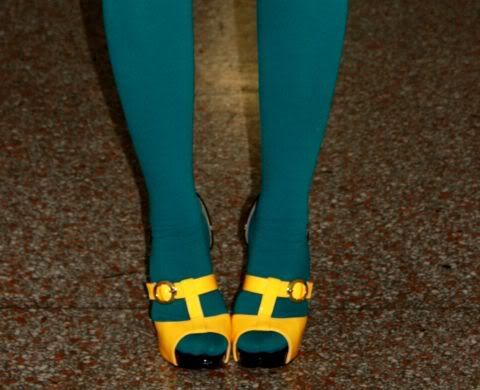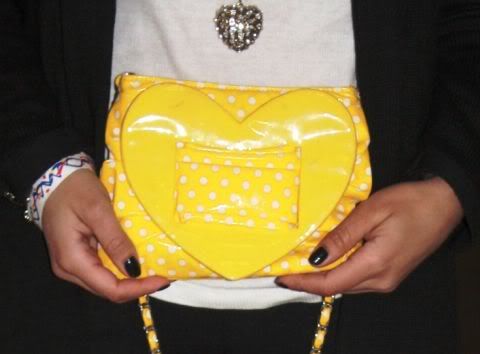 P.S.
I purchased an AMAZING
Lancome
lip gloss yesterday. I'll totally do a product review on it later this week. Its an astonishing,
girly
, powerful, cute color if that makes sense?