Fashion Week Street Style
Today I had a splendid day! I met up with the lovely alix from alixrose and Amy from Midtowngirl. We went to have lunch together by the tents at Bryant Park, to take some awesome street style pictures to share with all of you.

I'll start out with my outfit here.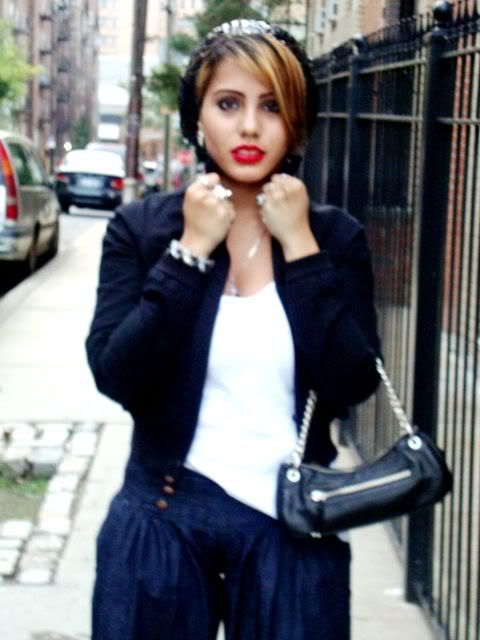 Sequin beret: Forever 21, Wife Beater: Forever 21, Jeans:

Zana

di

, Jacket: H&M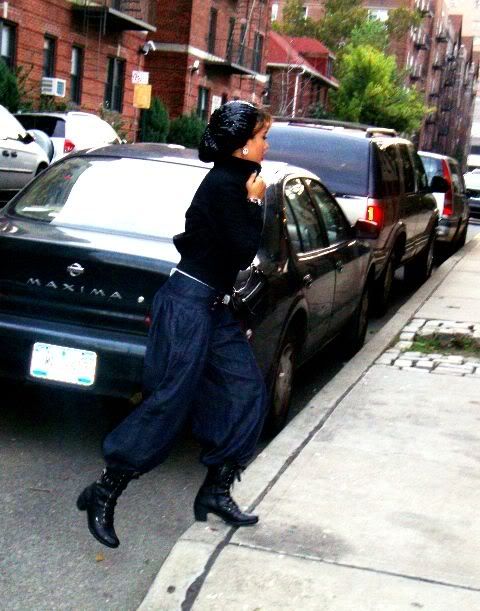 If your not already following there blogs you definitely should they are great reads.
Since I have so many pictures to share with all of you, I'll keep the writing very brief. One thing I do have to say is
RED ALERT! RED ALERT!
I seriously saw red all over the place. Red dresses, Red Platforms, Red skirts, you should all get your red goodies ready.
I saw so many familiar faces. We got right next to Christian
Siriano
! He's doing a show on bravo and we might be featured on a small fragment of it, how cool is that! I saw some
bloggers
, Models, Tiffany Amber
Theissan
dying in her heels but she was working them (red heels may I add). Enjoy the Street Style
xoxo
Let me know what you think.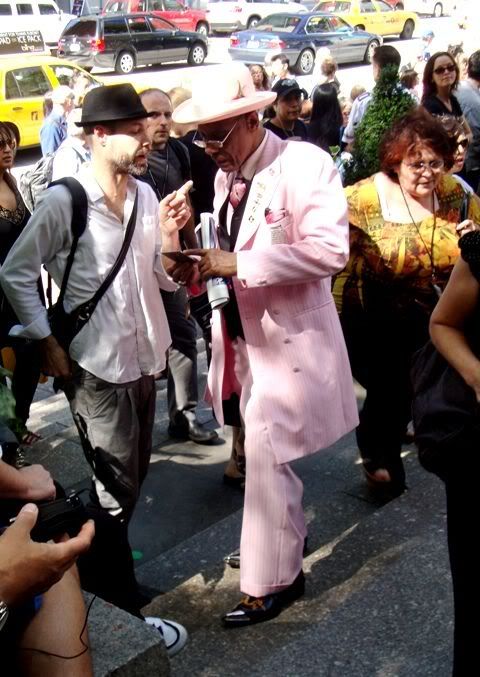 Pimp Suit?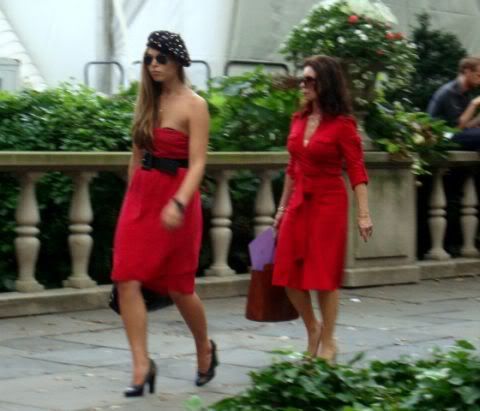 RED! RED!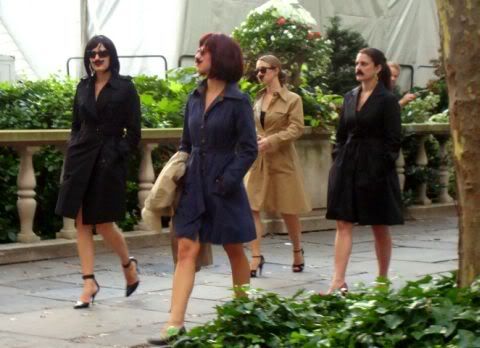 Mustaches on the Ladies?