Bad to the Bone
Looks like everyone is trying to be a bad ass for Fall 2009. The leather biker jackets are going to be a real Hot item. I already have one in Burgundy =) from Top Gun. Here are some nice ones I gathered pictures of.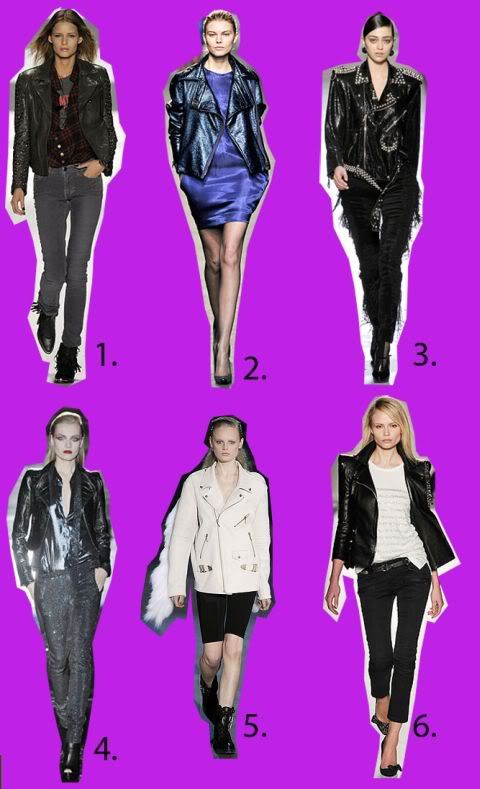 1. William Rast
2. Stella McCartney
3. Jean Paul Gaultier
4. Gucci
5. Alexander Wang
6. Balmain
I love the way Balmain constructed those shoulders, looks like a dreamy item to own. Also, the Stella McCartney one is looking rather remarkable in that metallic navy blue.

Am I the only one that thinks this trend started really early this year? Its sort of strange because recently I've been walking down the streets of Manhattan, feeling hot in my tank tops and skirt and when I turn to the left I see a girl with a skirt and a leather jacket on! I have to give them credit because I don't know how there not burning in it. I think its just signs for everyone itching for the Fall to come. I sure know I'm ready.
P.S check out these cool Miss Sixty leather shorts.
The Zippers give it such edge!